Koh Samui - Paradise Island
Koh Samui is an island off the east coast of Thailand approximately 600 km south of Bangkok located in the Chumphon Archipelago and it is a popular place with avid travellers and beach goers, looking for a tropical island experience.
In total this island lan has a area of 229 square kilometres (88.3 sq mi) and is Thailand's second largest island after Phuket.
The island of Samui is part of Surat Thani Province, though since they were granted municipal status in 2012, they have been operating autonomously.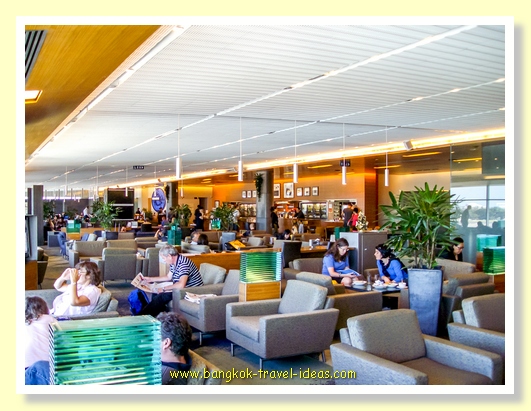 Bangkok to Koh Samui Travel Directions?
There are four options for getting from Bangkok to Koh Samui and the choice is very much dictated by the age old adage:
Have money but no time
Have time but no money
Read through all the options and choose the best travel combination based upon your circumstances.
Fly from Suvarnabhumi Airport to Koh Samui.
The most direct  and convenient way to get to Koh Samui from Bangkok is to fly directly into the airport on the island.

This is going to more expensive as direct flights are never cheap, even if you book early.

Bangkok Airways has flights every day from Bangkok to Koh Samui. Thai Airways does not currently fly to Koh Samui although in peak times it typically has two flights per day.


Fly from Bangkok to Surat Thani and then take the Koh Samui ferry
This is cheaper than flying directly to Koh Samui, but waiting for the bus from the Surat Thani airport to the pier and then waiting to catch the ferry across to Koh Samui will add at least several hours to your travel time.

Nok Air and Air Asia have several flights per day from Bangkok to Surat Thani.

Buying your bus / ferry tickets in the  After arrival at Surat Thani airport the best choice is to buy your bus/ferry tickets for the next leg of the journey.



Train from Bangkok to Surat Thani
Take the overnight train from Hua Lamphong station in Bangkok to Surat Thani. If you have never been on a sleeper traing then this can be an interesting way to travel. It will surely be more than the bus. 


Bus from Bangkok to Surat Thani and then ferry to Koh Samui
If you are short of funds, then the cheapest way to get from Bangkok to Koh Samui without a reservation, is just to show up at the bus station and select a time.

In theory you should be on a bus heading south within the hour, but in busy periods you may have to wait eight hours for the next bus, which is not going to be ideal.

The bus will take you directly to the ferry terminal. If you are purchasing your ticket directly at the bus station then ask about the bus and ferry combination ticket.

If purchasing the ticket online then you may not get the option for a combination ticket and all tickets seem to be for a single journey, ie not return tickets.

The ferry companies that go from Surat Thani to Koh Samui: SeaTran Ferries, Lomprayah Ferries, Raja Ferries and these will all be indicated when you purchase your ticket.

If you have already booked accommodation on Koh Samui, then make sure that you choose the ferry company that berths somewhere close by, otherwise you are going to have to pay for an island transfer upon arrival on Koh Samui.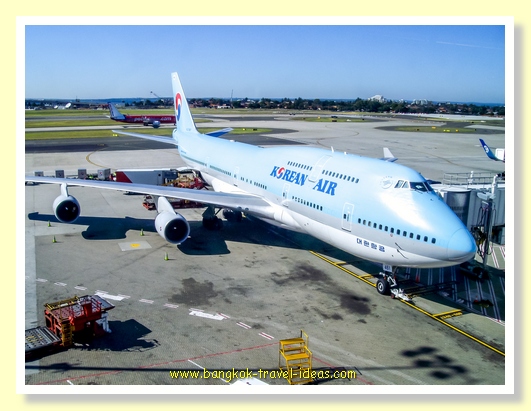 This plane is too large to land at Koh Samui Airport
Is There a Ferry From Pattaya to Koh Samui?
The question about the Pattaya to Koh Samui ferry is ofen raised, as travellers want to take the ferry from Pattaya to Koh Samui, or find out the best place to catch the Bangkok to Samui ferry.
Unfortunately this concept has never eventuated and there is no boat service or ferry from Pattaya to Koh Samui even though it has been discussed over a long period.
If you wish to go to Koh Samui from Pattaya then use bus/ferry and train/ferry combinations, or budget airline to Surat Thani or Nakhon Si Thammarat and then go by road and ferry across to Koh Samui.

Koh Samui Travel Summary
Now that you have seen the various options, if your budget allows and there are seats available for your selected dates, then flying directly to Koh Samui is recommended.
It is by far the quickest and least risky proposition of all the travel choices.
If you are not initiating your travel in Bangkok then there are also direct flights to Koh Samui from Chiang Mai, Phuket, Krabi, Singapore, Hong Kong and Kuala Lumpur.
The Koh Samui airport was officially opened in 1989 and has both domestic and international terminals. The overall feel is that it is a lovely open-air terminal just designed for a tropical environment.
Upon landing the modern space makes for a great first impression of things to come and you will love the little bus that comes to collect you off of the runway.
If you have more time than money, then the bus and ferry combination is a very affordable way to get to Koh Samui.
Next will be either train and ferry combination, but it is going to take longer.
Then a flight – depending on how early you book the flight, what type of ticket you buy, and whether you fly into Koh Samui directly or Surat Thani on the mainland (and then take a connecting ferry).
If you're paying full fare on an air ticket then the train will be cheaper but a discount flight can be nearly as cheap as the train.
Many people think that the overnight train is fun and enjoyable,  while the bus can seem like an eternity.

Once you start to do your trip research and think about the details, then the do a comparison for each option.
I like to do this type of planning on a spreadsheet, just to save me having to revisit the websites again.
Having all the information in one place is makes comparisons very easy. And the good news is that if you ever have to repeat the trip, then all of the hard work is already done.
Really, if you are in two minds about choosing the train or the bus, then the train is the better option to get to Koh Samui.
The booking process does take a little longer, but it will be worth it. organise.
Taking the bus is as easy as getting to the bus station and waiting for the next bus, but sometimes if the bus only runs daily, then you can have a long wait ahead of you for the next bus.

Booking your travel ahead of time is always a wise move, unless you don't mind sleeping on a hard bench until the following day.
How To Get From Krabi or Phuket to Koh Samui
The trip from Krabi or Phuket to Koh Samui can be achieved by taking a bus and then the ferry (approx 5 to 10 hours), hired car and then ferry (approx 4 to 6 hours), or by catching a 50 minute flight on Bangkok Airways. Of course you have the check-in time to add to that.
When you balance all the choices, then the best and easiest way to get from Krabi and Phuket to Koh Samui is by plane.
Koh Samui is one of my favourite holiday places after beaches near Bangkok and if you like the idea of a Thailand island retreat and visiting some of the best beaches that Thailand has to offer, then I think you will like it too.
Perhaps you are thinking of staying on Koh Samui for a few days to unwind and relax but you haven't decided yet.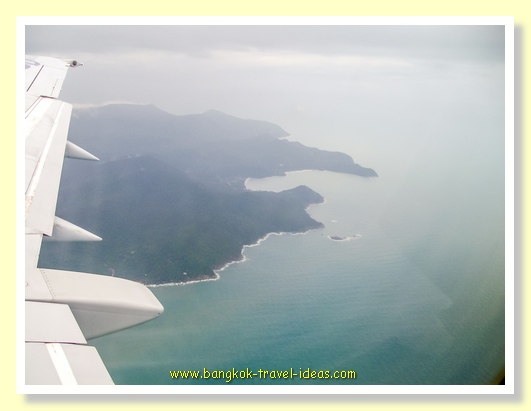 Coming in to land at Koh Samui
Well let me tell you Koh Samui is more commercial than Koh Chang but not as commercial as Phuket.
There are lots of things to do and it has some of the best beaches in Thailand.
It is also close enough to Bangkok to be able to go for a few days, so even a long weekend is quite achievable.
However it is relatively expensive to fly directly into Koh Samui airport as there is no competition between the main carriers, so just be aware of this.
If you are on a budget then there are budget airlines operating out of Don Muang airport that fly to an airport on the mainland.
You then have to transfer to the ferry terminal before taking a ferry to get across to Koh Samui.
Whilst this way may be cheaper it will take the best part of a day to coordinate all the different services.
If coming from Bangkok, then departing from Suvarnabhumi Airport is certainly the quickest and most convenient option.
If you arrive in Suvarnabhumi Airport directly from Europe, USA or Australia and have a short layover before getting your connecting flight to Koh Samui then you should check out these cheap hotels near to Bangkok Suvarnabhumi Airport where you can rest overnight and be back at the airport in the early morning.
Most hotels on Koh Samui have a free return shuttle service that will take you between the hotel and the airport, so you don't really have to worry about this leg.
Check though when you do the booking as some hotels may need you to purchase a van ticket once you arrive at the airport on Koh Samui.
Go to Koh Samui
I detailed my most recent trip to Koh Samui for you below, along with some photographs to give you a feel of what the place is like.
Koh Samui is the second largest of Thailand's Islands, after Phuket. Koh Chang is actually the third largest island but is often mistakenly quoted as being the second largest.
In fact Koh Samui is quite a big island, with the smaller Koh Phangan located a little to the North.
Koh Phangan is known for its full moon beach parties and can easily be reached by boat.
I didn't get a chance to visit Koh Phangan but I will do in the future and then I will give you an update.
Getting to Suvarnabhumi Airport
To get to Koh Samui in the easiest way possible, you need to get yourself to Suvarnabhumi Airport first.
From a hotel in the centre of Bangkok this is going to cost you approx. 350 -400 baht by taxi or you can even take the Airport Link if your hotel is located close by.
The Airport Link will take you directly to the lower level of Suvarnabhumi Airport in a matter of minutes; a journey that could take at least one hour by car at the busiest of times.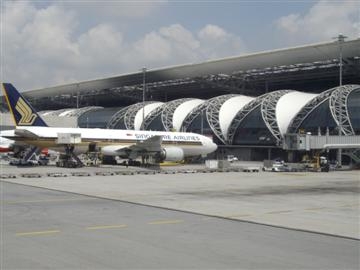 Bangkok Suvarnabhumi Airport
If you go to Suvarnabhumi Airport by a hotel limousine, then maybe it will cost 1800-2700 baht depending on which Bangkok hotel you stay at.
If you choose to stay at one of the hotels close to the airport then you can save this cost.
There is lots of cheap accommodation around the airport and they usually include a free airport transfer with the room rate.

On this visit, I got up early and caught a taxi to the airport and arrived there about 7:00 am. I wanted to be early because I don't like to be in a mad rush when catching a flight.
Some people like to have a stressful life, but it is not for me.
After going through passport control we had to dump all the liquids in my friend's carry on bag.
No more than 200 mL in a single container is allowed and all the bottles have to fit into that little plastic bag that is provided.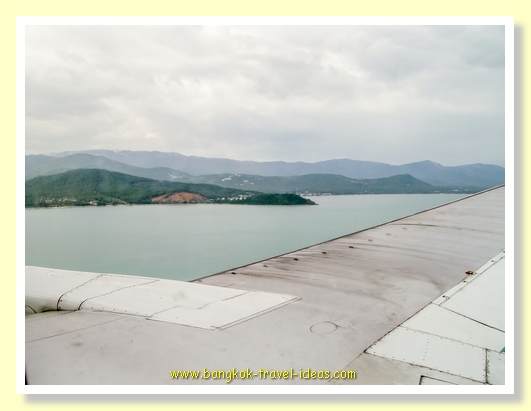 Koh Samui
If you don't travel much, then read up on what you are allowed to take on board the aircraft in carry-on luggage, otherwise you will end up tossing the excess out.
This information will be included in your airline web page, so have a look for it so you don't get caught out.
On this occasion we were just going away for three days, so we had no check in bags and I had my Coni Cocci back pack with me filled with my clothes.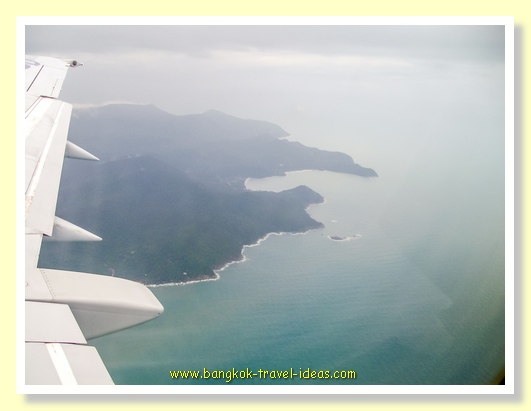 Koh Pha Ngan from the air
I have never been to this part of Thailand before, so I had no idea what to expect.

I have heard so much of Koh Samui and its nearest neighbour Koh Phangan, famous for its full moon parties, but never had the chance to go.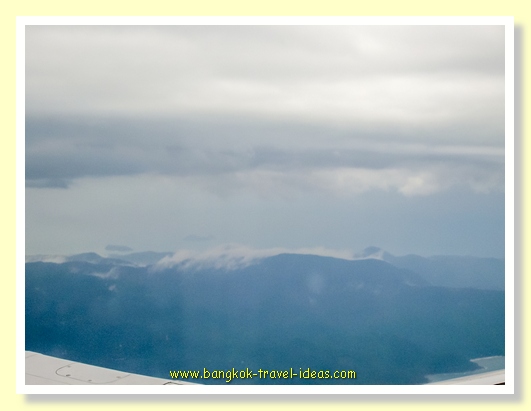 November travel to Koh Samui
After taking off at Suvarnabhumi Airport, the plane ride is really very short.
No sooner have you taken off and eaten your muffin and you start to descend and come in to land at Koh Samui airport.

Out of the window I could see Koh Phangan, I thought that this was Koh Samui at first until I checked the map afterwards.
Even as small as it is, it was a lot larger than I was expecting.
Arriving at Koh Samui Airport
Landing at Samui airport I could see that it had been raining, but luckily it had stopped by the time the little open air shuttle bus came to pick us up and was ready to go to the baggage area.
The bus ride across the tarmac was pretty short and as we had no checked bags we headed straight for the taxis parked outside.
The airport has a nice open air tropical feel about it and is a great start to the holiday.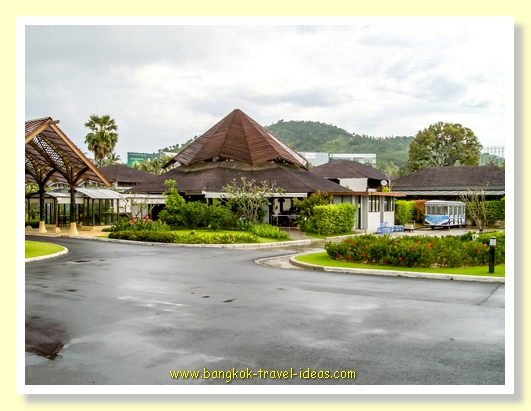 Samui Airport after the rain
The taxi fares are fairly well fixed in Koh Samui and not really negotiable, so just tell the driver where you wish to go and they will take you.
If you wish to take a shared van, then these can be booked at the SmackONE desk.
Koh Samui is split into 5 zones for pricing:
Zone 1 Bangrak, Bophut, Chaweng, Choengmon - 100 baht
Zone 2 Chaweng Noi, Maenam - 150 baht
Zone 3 Lamai North / Center, Ban Tai - 170 baht
Zone 4 Lamai South, Hua Thanon, Bang Por, Nathon - 200 baht
Zone 5 Laem Set, Lipa Noi, Pang Ka, Taling Ngam - 300 baht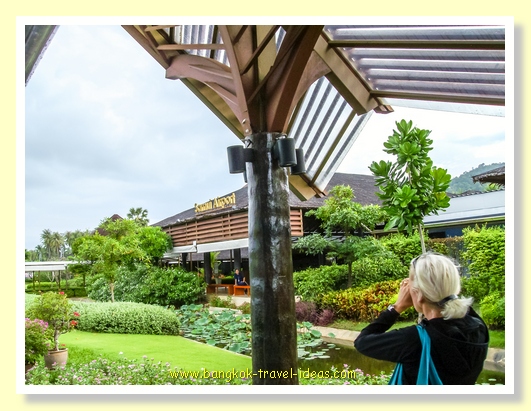 Koh Samui Airport
In this case we headed for the Centara Reserve Samui on Chaweng Beach courtesy of Agoda hotel points.
Chaweng beach is one of the longest and nicest beaches on the island and is the area with the most restaurants, shops and nightlife.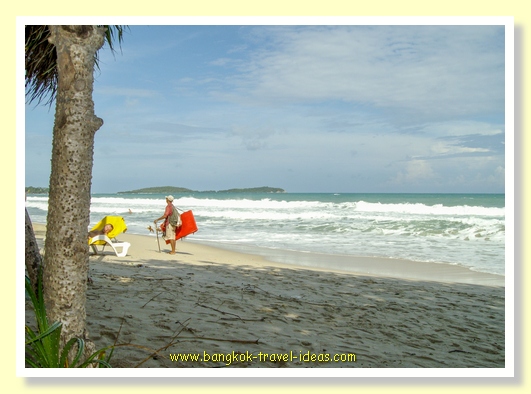 Beach seller on Chaweng Beach
There are other nice beaches and interesting beach communities on the island and with 50 km of coastline there are no end of bays, coves and long stretches of sand with comfortable hotels dotted along the shore.
Some of the other popular beaches include:
Lamai - second largest resort town
Bophut - Maenam and Bangrak beaches Fisherman's Village
Taling Ngam - popular for stunning sunsets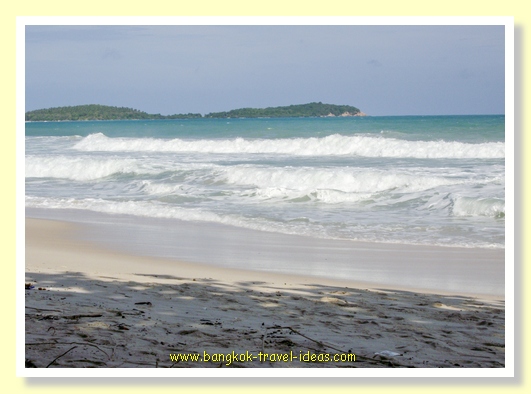 Rough sea on Chaweng Beach
The Centara Reserve Samui is actually a very similar layout and design to the one at Hua Hin.
It is nice and spacious and the rooms are well proportioned and most have good sea views.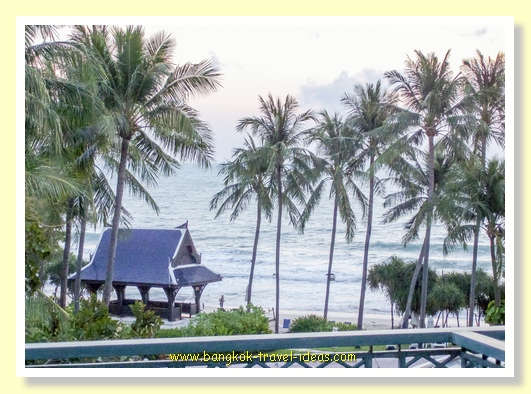 View from the Centara Reserve Samui Club Lounge
If you book the room option with access to the Club lounge, you get a range of additional extras that are great value for money.
These are well worth checking out.

Visit the Agoda website to read more visitor reviews and find pricing and availability at the Centara Reserve Samui.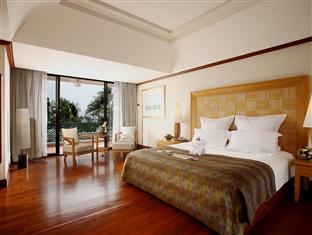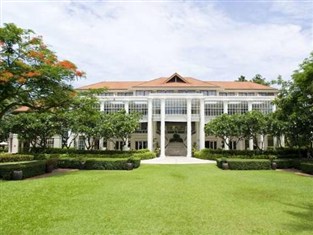 Chaweng Beach is one of the best beaches on Koh Samui and is just a short walk from the room.
There are plenty of beach side trees to shield you from the sun and here you can laze under the shade and relax to your hearts content.
Below is a short video of the one of the best beaches in Thailand taken directly in front of the Centara Reserve Samui.
The ocean is a little rougher than usual and that was due to a large storm cell passing by out to sea as we visited just after the end of the rainy season.
You can tell from the wind noise and rough sea that the red flags were out indicating that it was not safe to swim in the sea.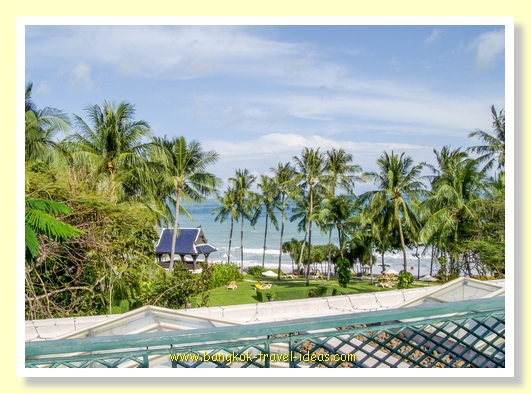 View from Club room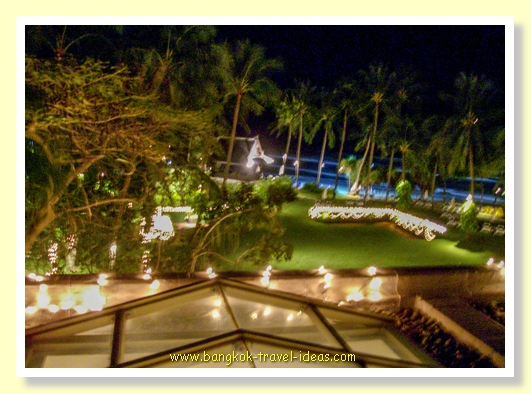 Evening view of the sea from the balcony
What To Do at Koh Samui?
Well to be honest we hung around the hotel, sat on the beach, swam in the pool, visited the Club Lounge every night for Happy Hour and just chilled out.

Most people agree that the Centara Reserve Samui is a very relaxing location.
This place would be just so great if you are planning a honeymoon or that special time with your girlfriend.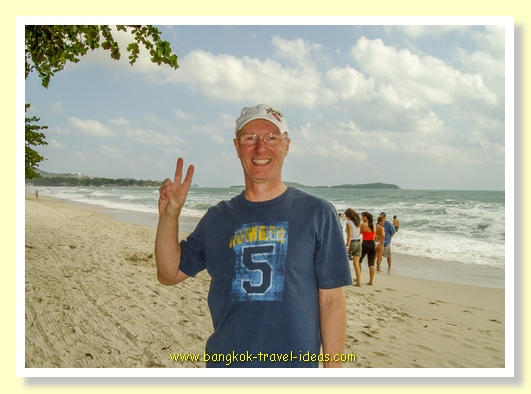 Tourist on Chaweng Beach Koh Samui
Even though it was wind and the sea was a little rough, the beach environment was really nice.
Periodically there were beach sellers coming along with fresh seafood, boiled eggs, ice creams or even coconuts to eat.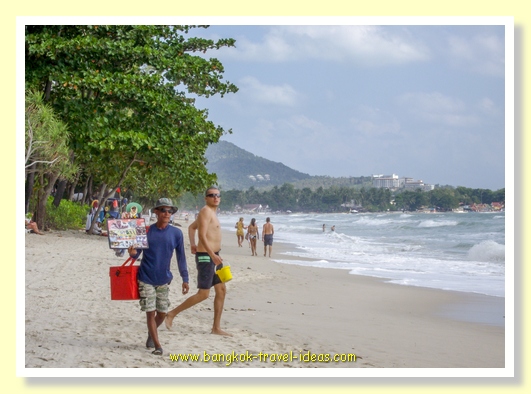 Beach vendor in action
One night we went into the town to see what was going on, but honestly it was really quiet and restaurants meant for hundreds of people just had 5 or 6 patrons.
As we walked around town there were many seafood restaurants and bars to relax in.
In one area they had the Coyote Dancing supported by a Filipino Band.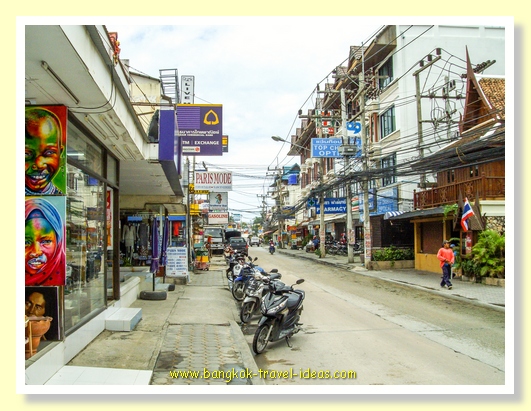 Main street in Chaweng
Chaweng Koh Samui Steak House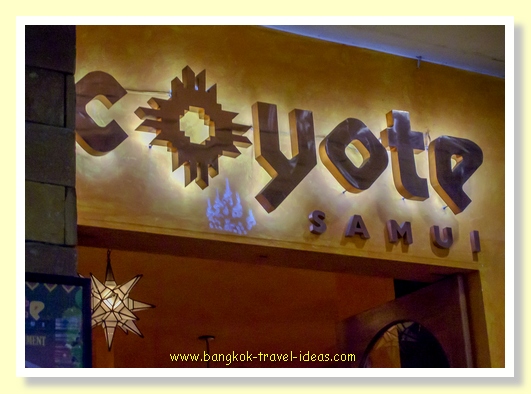 Night club in Chaweng, Koh Samui
Just over from the hotel, on the opposite side of the street, one enterprising guy had set up his Combi van to serve all sorts of cocktails.
With a range of 89 baht cocktails, how can you go wrong. It is a great start to the evening to try out all your favourite concoctions and all the while listening to some good music.
Just don't have too many cocktails at the Koh Samui cocktail bar before you head further into the town.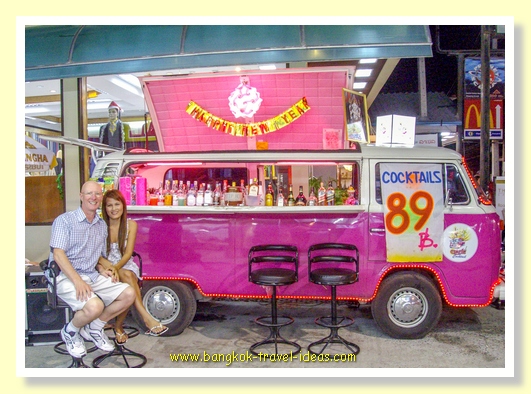 Pop up cocktail bar on Koh Samui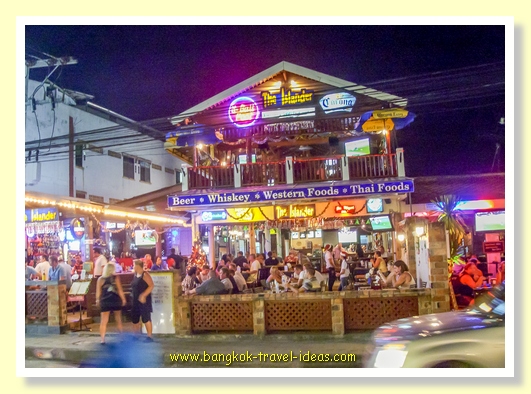 Chaweng bar on Koh Samui
Tours on Koh Samui
There are a number of tours arranged through GetYourGuide that have excellent reviews:
Koh Samui: Ethical Elephant Home
This is a five-hour tour that includes:
Prepare food and help feed the elephants
Walk with the elephants in the jungle
Enjoy bathing with elephants in the giant pool
Visit the first elephant nursery on Koh Samui

Koh Samui: 4WD Wild Jungle Safari Tour with Lunch
This is a seven-hour tour that includes:
Take a rugged ridge on a 4X4 army jeep
Swim at the biggest and best waterfall on Koh Samui
See the famous mummified monk who died in the sitting meditation position
Visit the iconic Grandmother and Grandfather rocks

---
What Airlines Fly to Koh Samui?
What airlines fly to Koh Samui then?
The airlines that fly to Koh Samui are very limited and your choice is going to be between Bangkok Airways and Thai Airways as these are the only two carriers that fly directly from Bangkok to Koh Samui.
If arriving on an international flight then the options are also fairly limited.
Here are the flight options for getting to Koh Samui,  but bear in mind that because of the reduction in International travel, airlines have opted for codeshare flights and consequently the information is only general in nature and likely to change.
Confirm details closer to your travel date.

Bangkok (BKK) to Koh Samui (USM)
Bangkok Airways has several direct flights a day from Bangkok to Koh Samui with return fares costing around about 5000 baht and with a flight time of 1 hr 10 min to 1 hr 30 min.
Prices very much depend upon:
how far ahead you book,
the time of day that you fly and
the day of the week that you choose to fly to Koh Samui
so expect +/- 20% variation in listed prices.
Thai Airways currently does not fly, as flights are suspended for the time being.
Chiang Mai (CNX) to Koh Samui (USM)
Bangkok Airways has flights from Chiang Mai to Koh Samui with a 2 hour layover in Bangkok. Fares approx 6800 baht and a total travel time of 5 hours.
Phuket (HKT) to Koh Samui (USM)
Bangkok Airways has two direct flights daily from Phuket to Koh Samui that takes 55 minutes and costs from 4800 baht.
Krabi (KBV) to Koh Samui (USM)
Bangkok Airways currently does not fly this route.
Pattaya (UTP) to Koh Samui (USM)
Bangkok Airways does have flights which currently go via Phuket and so this is not a viable option.
Take the flight from Bangkok Suvarnabhumi Airport instead.
Kuala Lumpur (KUL) to Koh Samui (USM)
Bangkok Airways is not currently flying this route.
Malaysia Airlines might also have flights from KL to Samui though their website gives conflicting information about routes and availability.
Singapore (SIN) to Koh Samui (USM)
Bangkok Airways is not currently flying this route, although some websites suggest one daily flight that takes 2 hours and costs 7200 baht.
Scoot has 2 daily flights from Singapore to Koh Samui.
Hong Kong (HKG) to Koh Samui (USM)
Bangkok Airways operates a daily flight on this this route from July to December.
Flights to Surat Thani
Air Asia (from Bangkok and Kuala Lumpur) and Nok Air (from Bangkok).
Surat Thani is a city on the Thai mainland that is 80 km and 1.5 hours by ferry from Koh Samui.
Flights to Surat Thani are much cheaper than flights directly to Koh Samui, which on the surface makes this a viable choice – especially when the cheapest direct fares to Koh Samui are sold out.
As already described you must factor in the additional transfers from Surat Thani to Koh Samui and then it may not be as easy as it first appears. 
To get to Koh Samui from the Surat Thani airport requires a 90 minutes bus ride to the ferry terminal, a wait of up to 2 hours for the ferry, and then the ferry ride itself.
If you leave Bangkok on the earlies flight of the day you won't get to Samui until 3 or 4 pm at the earliest.
And then factor in a further 30 or 40 minutes to get to Chaweng or the east side beaches.
If you do fly to Surat Thani be sure to get a flight that lands before 3 pm or you'll miss the last ferry to Koh Samui and have to pay for an additional nights accommodation.
How Do I Get to Koh Samui by Train?
Getting to Koh Samui by train from Bangkok involves taking a train from Bangkok's Hualamphong station.
This train journey will take between 8.5 hours and 12 hours depending on which train you select.
Surat Thani Train Station is located in Phunphin District of Surat Thani province.
The location is quite far away, around 1 hour 30 minutes driving distance from the Donsak Pier, which is the ferry departure point to the islands.
Fortunately, many companies provide a transfer service from Surat Thani Train Station to the pier.
Most people use Donsak pier to go to Koh Samui, Koh Phangan and Koh Tao and it is suggested to book Bus / Ferry service from Surat Thani Train Station to your desired island destination to ensure a convenient and smooth journey.
In total the bus and ferry journey takes about 4 hours.
When selecting the train time is worth paying a little more to travel on the overnight sleeper train for this journey and book at least 5 days in advance.
Book earlier in high season or around Thai public holidays.

Combination Train / Bus / Ferry tickets are available and make the whole trip pretty effortless – though still very long.

Going to Bangkok's Hualamphong station is the easiest way to book combination tickets. Or for a small fee get a Thai travel agent to book it for you.
If you have to book in advance before arriving in Thailand then use 12go.asia.com – this online booking service claims they let you show the ticket on your phone or tablet when boarding.
However there is conflicting information about this practice and so it would always be wise to print out the ticket just in case they will not accept a phone or tablet image.
As a general rule in Thailand having printed copies of everything is always going to be a must have; don't rely upon copies on electronic devices.
Also ensure you have a valid ID with you. For foreign tourists with will of course be your passport and for Thai Nationals it will be the Thai ID card.
In all the online booking networks I checked, there does not seem to be an option for selecting return tickets, or adding multiple services such as train / bus / ferry.
So this seems to be an option only if you visit the train / bus station itself.
Not ideal buying tickets individually especially if you want to book ahead, but buying online is going to be much more convenient in most cases.
How Do I Get to Koh Samui by Bus?
With bus travel you can depart Bangkok's Southern Bus Terminal almost immediately.

If you arrive into Bangkok and don't feel like spending the night or worrying about booking a seat on the train you can go directly to the bus station and be heading towards Koh Samui within an hour or two.

Not all buses go to Don Sak ferry terminal in Surat Thani, so you need to check. 
From there a 1.5 hour boat takes you across to Koh Samui.

Buses take 10 to 12 hours for the ride from Bangkok to Surat Thani and then 2 to 4 more hours (depending on how long you wait for the ferry) to get across to Koh Samui.

There are 2 types of buses that travel from Bangkok to Koh Samui.

The best, cheapest, and most reliable are the public buses that leave from Sai Tai Mai terminal in the south of Bangkok.
You can choose between VIP, air conditioned, and non-air-conditioned buses. They leave between 5am and 8pm.
The VIP and AC buses have toilets, reserved seating, and are modern and clean. Prices are around 550 baht.

There are also private buses or vans that leave from Bangkok.
Vans are typically small, cramped, and there is the potential of theft or them being driven dangerously.
The drivers can do long periods of driving and if they don't rest sufficiently, then accidents can happen.
Vans will typically leave only when they're full or nearly full, so you may have to wait a while for it to fill up, especially if it quiet. There is also limited room for your luggage.
The van option can be tempting though, if you're staying near Khao San Road.
If you are in that areas, ask at any nearby travel agency and they'll sell you a bus / ferry combination ticket to Koh Samui.
Getting to Koh Samui Photos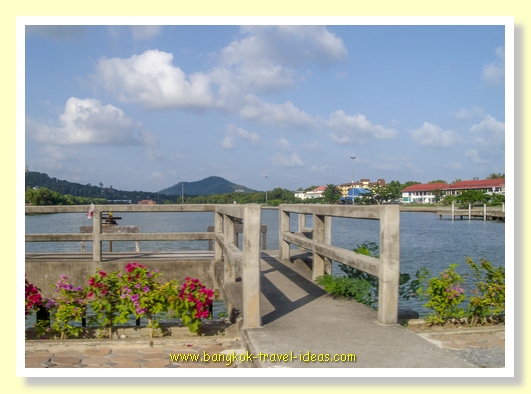 Reservoir near to Chaweng on Koh Samui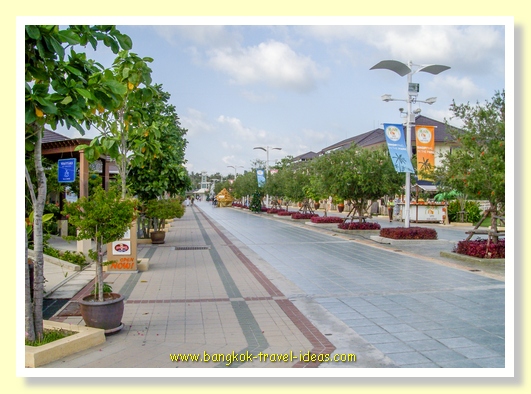 The wide entrance to Koh Samui Airport
Even small planes can depart from Koh Samui Airport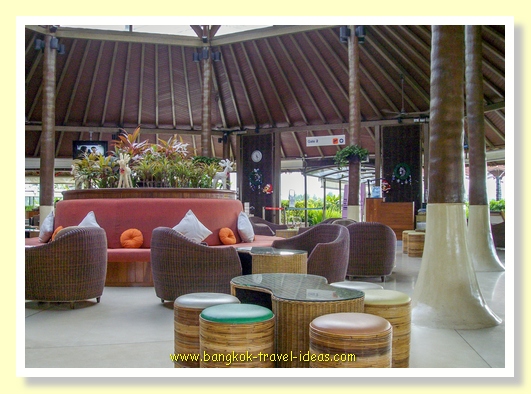 Reasonably quiet at Koh Samui airport, with nice chairs to while away the time.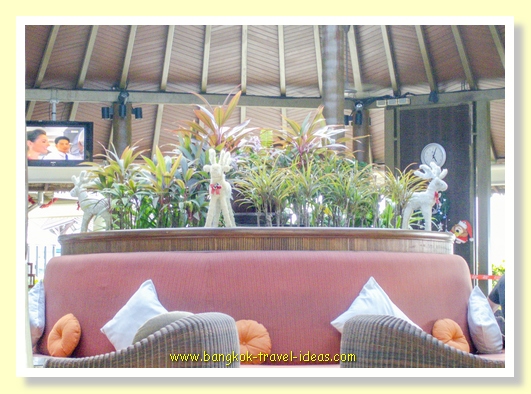 Nice seating in Koh Samui airport whilst you wait for your flight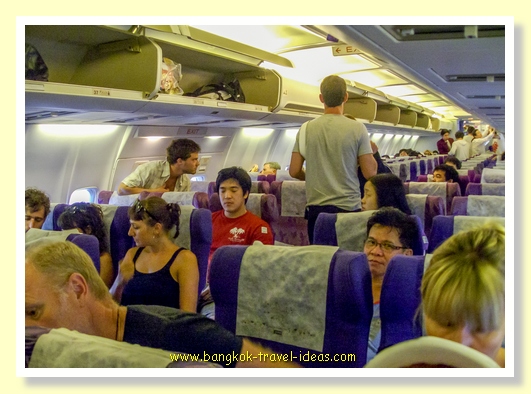 Large planes like Thai Airways on a flight out of Koh Samui
If you ever want to go to Koh Samui, then you should know about the different methods of transportation and can make the choice as to which is best for your circumstances.
Although there are lots of interesting beaches on Koh Samui that are at least as good as Chaweng Beach, perhaps you would like to stay at a different location.
With more than 1000 places to stay on the island, take a moment to explore prices and availability in this Agoda list of Koh Samui Hotels.
What Is The Best Time To Visit Koh Samui
The best time to visit Koh Samui is in the Dry Season from January to April, this is when the weather is at its best.
Koh Samui is in the Gulf of Thailand and so is influenced by the weather for that region.
Like most of Thailand, the weather in Koh Samui is broken into three distinct seasons.
Dry Season - Jan - Apr
Hot Season - May- Aug
Wet Season - Sep - Dec
Koh Samui is a  tropical destination and so you can expect rain in the form of brief heavy showers in the dry and hot seasons.
In the wet season these periods of rain can last a few days.
As a rough guide:
Between January and March expect rain every third day.
Between April and December expect rain every second day
Koh Samui gets about 1600 mm annually, which is not as much as Phuket (7300 mm), and about half as much rain as Koh Chang (3190 mm) and only slightly more than Bangkok itself.
Average precipitation in Koh Samui, Thailand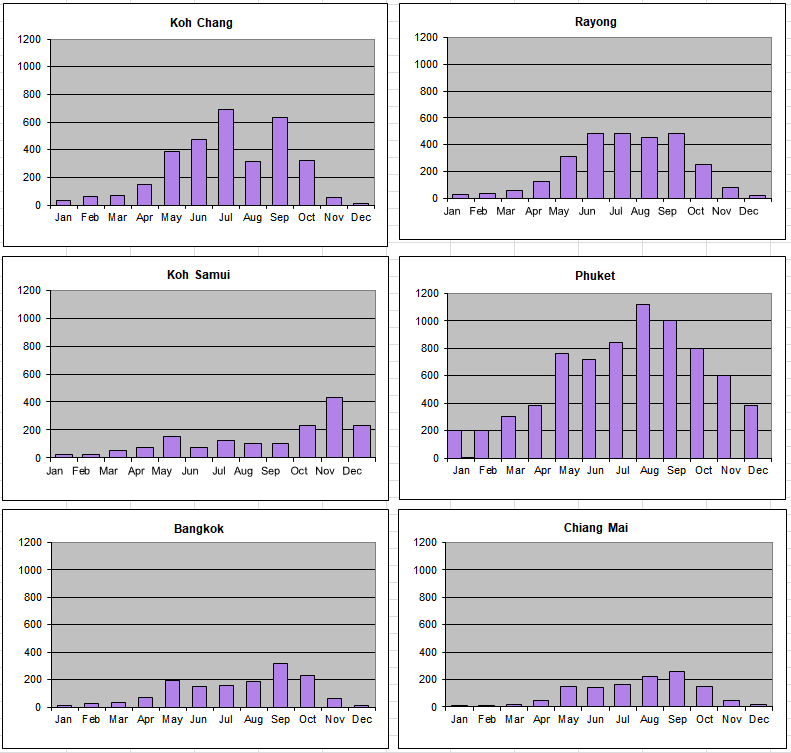 Comparison of average precipitation in Thailand
January Weather in Koh Samui
The month of January this is the end of the rainy season on Koh Samui and the weather is warm and dry.
The beaches have an average temperature of about 26°C and 7 hours of sunshine daily.
In Thailand, January is the peak season for tourists because the weather across the country is great and it is also the middle of the Northern hemisphere winter.
This period is a good time to visit and combine Koh Samui with a stop in Bangkok and visit the beautiful cities of Chiang Mai and Chiang Rai in Northern Thailand or even extend the beach theme and consider Phuket or Ao Nang.

February Weather in Koh Samui
The dry season continues into February and the weather on Koh Samui continues to have only limited rain. The island has a lovely dry and warm climate with the minimum expected rainfall for this month.
There are 8 hours of sunshine a day and a warm sea temperature of about 27°C, making it one of the best months to sunbathe and enjoy the variety of Koh Samui beaches.

March Weather in Koh Samui
March is still a great month to visit Koh Samui when the weather is warm and dry and the days are often filled with blue skies.
The average temperature is between 26 - 31°C and with an average of 8 hours of sunshine per day there is plenty of opportunity to explore the island.

April Weather in Koh Samui
April is really the start of the hot season, both across Thailand and also in Koh Samui.
It is one of the hottest months with an average temperature of 27°C to 33°C, although it can get much hotter, particularly away from the cooling coastal sea breeze.
There are an average 8 hours of sunshine a day and the sea is warm at around 28°C.
May Weather in Koh Samui
Koh Samui is hot and sunny in May with some chance of rain about every third day. The days are likely to be hot and dry with regular showers.
The average temperature is around 26 - 33°C and there are about 7 hours of sunshine per day.

June Weather in Koh Samui
June is a pleasant month to visit Koh Samui, where there are light rain and hot and sunny days.
Conditions around Thailand can become increasingly wet around the rest of Thailand especially around Koh Kood, Koh Mak and Koh Chang as the wet season starts over in the east and then spreads to the west of the country.
It is still a good time to visit beaches in Koh Samui, with the island remaining mostly dry with an average temperature of 29°C and warm sea at about 28°C.
July Weather in Koh Samui
Koh Samui's climate is warm and mostly dry in July - it is one of the best beach options in Thailand during the school summer vacation as other parts of Thailand will have a chance of heavy rain as they enter the wet season.
The average temperature is still around 29°C, with 6 hours of sunshine per day.
There may short and heavy showers that are quickly over.

August Weather in Koh Samui
August is a good month to visit Koh Samui during the school's summer holiday. The rest of Thailand is now starting to have higher rainfall, so for beaches and warm weather, it is a much better option than say, Koh Chang, Koh Mak or Koh Kood.
The average temperature is 29°C and the sea temperature is still warm at about 28°C.

September Weather in Koh Samui
September is warm in Koh Samui with moderate rainfall. As the rainy season approaches, you can expect more rain than the previous months.
The days bring more frequent showers and which often tends to be interspersed with sunny days.
Koh Samui is significantly quieter in September when the school holidays are over, so this is a good time to take advantage of some good prices for accommodation.

October Weather in Koh Samui
Koh Samui is warm, moist, and humid in October.
Because the Gulf of Thailand is affected by the northeast monsoon, there is a high probability of rain during the month and the sea conditions can be very rough and choppy and are not good for snorkelling or scuba-diving.
Come at this time and chill out whilst it rains, if you don't mind just relaxing out in your resort.
It is still possible to enjoy the change in season and with less demand for hotels there are some great deals around.
If you travel in October but want to stay on the beach with lots of sunshine then there are better destinations with much lower rainfall.

November Weather in Koh Samui
The weather in Koh Samui very humid in November. This is the wettest month of the year in Koh Samui and you can expect it to rain most days.
The weather is still warm with an average temperature of 27°C and there may be lots of rain and thunderstorms throughout the month.
For a higher chance of sunshine and better sea conditions resorts on the Andaman coast such as Phuket and Khao Lak have drier and more sunny weather in November.
December Weather in Koh Samui
Koh Samui is warm and humid in December with a reasonable chance of rain. The average temperature is 27°C and you can expect showers when the rainy season starts to subside as December turns into January.
Khao Lak and Phuket on the Andaman coast are better options for sunny weather during this month.

Best Time to Visit Koh Samui
There can be many points to consider when choosing the best time to visit Koh Samui and so it all depends on your circumstances.
If you are currently in the Northern Hemisphere with a cold and bleak winter from January to March, then this time of year is going to be perfect for you.
After the Christmas rush, things will begin to calm down on the island and so selecting any month from January to April is a good choice. This period is going to have warm to hot weather, with only a limited chance of rain.
Not only do you escape the rain and snow back home, but you also have a chance to experience pleasant beach conditions that are suitable for swimming and sunbaking and with consistently warm daily temperatures.
The best time to visit Koh Samui for great beach weather, less rain, and less crowds is between February and June, September, and early December.
Of these, February and March are the driest months of the year while May and September might see a few heavy showers as the wet season start to set in.
However, these months are great for sightseeing as well as getting discounts on planes and hotels.
Best Time to Visit Koh Samui for Good Weather:
Late December to April has great weather, lots of sun and little rain.
From May to September there's still lots of sun but you are sure to get some rain – although these are usually limited to short showers in the afternoon or night.
Each year, the months of October and November are the rainiest when good beach weather can be hard to find and you need to be a serious beachgoer or novel writer.
Best Time for Snorkeling, Scuba Diving, and Day Trips to Angthong Marine Park: Koh Samui is not known for its snorkeling or scuba diving but day trips to Koh Tao are popular.
The best time for diving on Koh Tao is anytime outside of November and early December with March, April, and May the best months to see huge whalesharks.
Kayaking trips to Angthong Marine Park are also a highlight of a trip to Koh Samui and they're best from late January to September.
The Angthong Marine Park is closed every year in November and early December to allow for recuperation of the natural environment, so don't expect to have service at this time as the sea can be very rough and not conducive for these activities.
Best Time to Save Money on Koh Samui
There will be great hotel deals if you visit during the rainy months of October and November.
But unless you are thinking of writing your memoirs or drafting a book, then this is not a time to be exploring the outside, but it is a great time to get things done on your verandah overlooking the sea. Room rates will be the cheapest.
Sunny days are still frequent even whilst the weather can be stormy during this period.
Even so, a better mix of good weather and prices is found during the months of April, May, and June. These months are hot and humid but very sunny and not so many tourists, so the prices can be lower.
High Season (January, July and August): Beach weather is still good, generally it is sunny and warm but the weather is not blazingly hot like April and May. You can expect some rain but it is usually limited to brief showers that conclude fairly quickly.
If you want to come in this period then make sure you book the Best Koh Samui Hotels well in advance – especially for the weeks around Christmas and New Years as they fill up well in advance.
Shoulder Season (February - June, September, early December): Great beach weather with February and March being the two driest and sunniest months to visit Koh Samui.
Low Season (October and November): The wettest months of the year and some areas will experience flooding, even so it's still possible to have a string of nice days although probably more rain than sun. Swimming in the sea is not safe in this period as it is too rough.
Map of Koh Samui
Travel down the east coast of Thailand by car or train and make your way to Koh Samui.
Use the map of Koh Samui below to locate beaches and sights you plan to see on your trip.
Check a listing of cheap and affordable Agoda hotels on the island of Koh Samui.