Two Bedroom Suites in Bangkok
Two bedroom suites in Bangkok are not easy to locate using the traditional internet search techniques, but they are high on many traveller's wish list.
This type of accommodation makes a great place to stay if you are a family with children, or are travelling with extended family members and you don't want the family split across multiple rooms or floors.
Other areas with 2 bedroom suites in Bangkok
Two Bedroom Suites in Bangkok
After a significant amount of research, I have located a great selection of two, three and four bedroom serviced apartments in Bangkok that cost much less than you would think.
Hotels do not normally show family rooms or options for larger groups, so you will likely find this information useful. Usually the best you can do is request for an interconnecting room and often that is not what you want.
Actually, let's not overstate the matter, in fact it took me about four hours to find the information and get it laid out in professional manner.
There is a range of hotels and serviced apartments in Bangkok that might suit your purpose and the good thing is that they can all be booked on the internet, at a significant saving.
To me, this is what it is all about. Seeking out data and cutting and dicing it into a useful format for my readers.
Hopefully, I have succeeded with this latest offering.
3 Bedroom Suites in Bangkok

Revised Dec 2016
A quick calculation shows me that on a per person basis, you can expect to pay $40 - $50 per person by booking two bedroom suites in Bangkok this way.
So if you can get together with some friends and book a 2 bedroom hotel suite or a 3 bedroom serviced apartment in Bangkok, then you will make a good saving over booking individual hotel rooms.
Good deals are available everyday in Bangkok, but you need to know where to look.
The downloadable pdf comprises 4 and 5 star hotels in Bangkok Thailand or selected serviced apartments that have multiple rooms. 
This selection of Bangkok 2 bedroom suites and 3 bedroom suites is available at a range of high class hotels in various districts across the city and you are sure to find something that meets your needs.
There are even some nice serviced apartments in the list for those wanting to stay in Bangkok a little longer.
Bangkok Serviced Apartments
Download the full list of 2 bedroom suites in Bangkok in a pdf file to keep as a reference guide.
The revision date is located in the document footer so you can check you have the most up to date version.

Once the document opens in Adobe Acrobat, just select from the range of hotels and click on the hyperlink, enter your date of stay and then scroll down and look for the symbol with multiple people.
If you don't see the symbol with multiple people, it means the rooms are not available for your selected dates and so make another selection.
---
Ratchathewi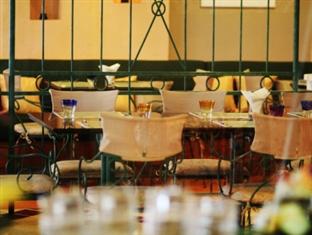 Evergreen Place located in Ratchathewi is one of the few 2 bedroom suites located in this sought after area of Bangkok.
---
Sathorn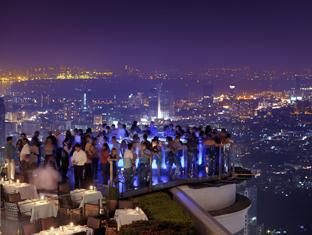 ---
Silom - 2 Bedroom Suites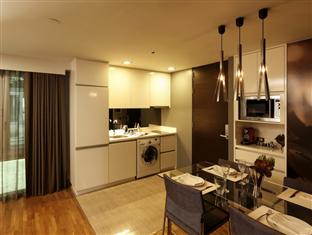 Two Bangkok hotels with two bedroom suites are listed here
---
Ploenchit
One hotel with two bedroom suites is listed here
---
Sukhumvit
Five more 2 bedroom suites in Sukhumvit
Seven more hotels listed here, including 3 bedroom suites.
---
Chinatown
No two and three bedroom suites were found in Chinatown.
---
Suvarnabhumi Airport
No two and three bedroom suites were found in this area, but if you just need a hotel near Bangkok Airport then try here.
---
Riverside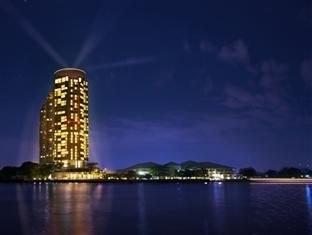 The highly acclaimed Chatrium Hotel Riverside in Bangkok has a selection of two bedroom suites available and it is located just minutes away from the famous Asiatique night market complex.
---
Siam
The Siam Kempinski Hotel Bangkok has its very affordable Royal Suite on offer. 
If you like to travel in style and expense is no object then this could be for you.
---
Khaosan Road/Grand Palace
No two bedroom suites were found around the Khaosan Road and Grand Palace area.
---
Two bedroom suites in Bangkok are very affordable and are located in most of the tourist areas of Bangkok and one good thing is that they also offer regular rooms.
If you didn't see what you wanted, then try this collection of Bangkok hotels.
Choose where to stay in Bangkok
Ploenchit Hotels

Chinatown Hotels

Khaosan Hotels
Return from Two Bedroom Suites in Bangkok to Bangkok Travel Ideas
---
---