Suan Luang Rama IX Park
Suan Luang Rama IX Park was built in 1987 to celebrate the 60th birthday of His Majesty the King and is one of the few designated royal parks in Bangkok.
The side gate is located at the rear of Paradise Park shopping mall.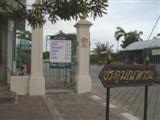 Spread out over an extensive 200 acres it is a convenient place to meet with friends for a picnic, or somewhere to take the children when they need a big run around to tire them out.
Before you enter the park, purchase a mat for just a few Baht from the vendor close to the front gate. Depending upon the season the ground can be a little damp.
Perhaps you may wish to buy a green mango with a dipping bag of chilli, sugar and salt; always a favourite.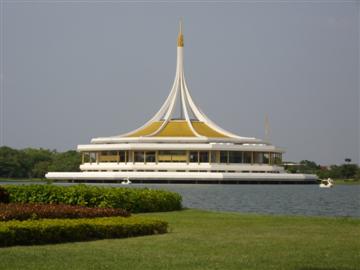 The park and botanic garden is laid out around a large lake, with a focal point being the gold and white circular building (Ho Ratchamangkala) that displays examples of Royal arts and antiquities.
Each window of the building lets you look into a particular era and part of Royal history. There are small plaques in English explaining the particular scene as you walk around the external terrace.
You cannot go inside, but it looks like they may open it for special events or displays.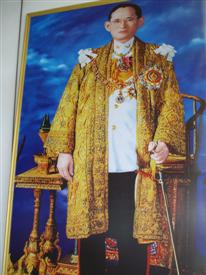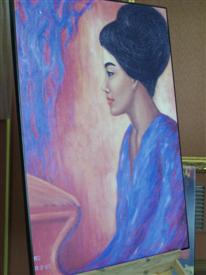 As the day begins to cool off, take one of the small boats that are available for hire, and pedal your way around the lake.
It does not take much effort to propel yourself close to Ho Ratchamangkala and there you will see large water dragons lurking underneath the shade of the building.
As you draw close to them, they will slide into the water and disappear beneath the surface.
Some of them can be several feet long, and with razor-sharp teeth can inflict a nasty wound that is prone to become infected. So be cautious around the and observe them from a distance.
The displays of flowers change depending upon the season, but there is always plenty to see with long winding flowerbeds and meandering paths that criss-cross over waterways fed from the lake.
Look out for the large lily leaves near the bridges, not only do they look large enough for a frog to sit on; they look sturdy enough to hold something bigger.
Hidden amongst the trees are covered seating areas that would be extremely useful if a rainstorm should happen by.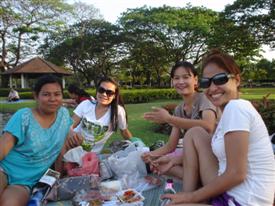 Depending upon the time of the day, you may find a gardener or two having a quick nap in there, to get out of the midday sun.
Towards the front of the park is a play area consisting of small timber houses linked by platforms. The local keep fit brigade frequents the adjacent outdoor gym and make good use of the exercise equipment.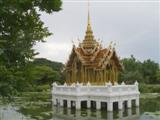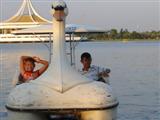 Admission is 20 baht and the park is open from 8:00 am to 6:00 pm every day.