Thai Massage and Spa
A traditional Thai Massage will make your vacation to Bangkok complete and they are so inexpensive you can afford one every day.
But which one should you choose and where should you go to get the cheapest massage in Bangkok?
Traditional Thai Massage
Massage is very popular with Thais, and Bangkok massage shops or spas can be seen in every shopping centre or streetscape.
There are various types of massage to be aware of:
Foot massage
Neck and shoulder massage
Full body massage
Full body oil massage
Massage shops may also provide other services, such as:
manicure
pedicure
nail painting
waxing
facial scrub
body scrub
Some Bangkok massage shops also offer spa treatments.
Let me help you understand the different types of massage and then you can decide for yourself which one suits you.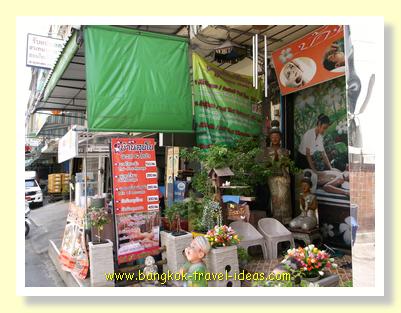 Massage treatments are generally one hour or two hours duration.
The Foot, and Neck and Shoulder massage, would typically be of one hour duration.
The Thai massage and the Oil massage will be one or two hours depending upon your preference.
Just be aware that some places in the tourist areas of Bangkok or around main tourist beaches will not specify a time for the length of the massage.
In this case you will get maybe 45 minutes or 90 minutes, so it won't be the bargain that you thought it was when you discussed the price initially.
You can read a detailed description of what happens if you select the Traditional Thai Massage here.
Bangkok Massage
Most tourists like to experience a Bangkok massage when they visit Bangkok.
Even though getting a Thai massage in Bangkok is extremely cheap, you tend to pay higher prices in the tourist areas or in the shopping malls outside of the main tourist areas.
My latest Bangkok travel idea shows how you can have a Thai massage at half the cost and within 400 metres of a BTS station.
I often use this advice myself, but will admit that the money I save, I give as a tip, as massage is a physically hard low paying job.
Cheap Massage in Bangkok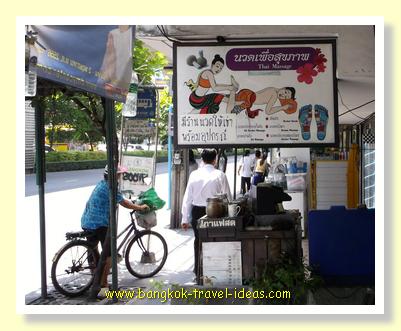 Okay, so if you want to do something different and seek out the cheapest massage in Bangkok, here are the simple instructions to get to "Massage Street".
Take the BTS out of the City to the On Nut station
Exit the train, go down the stairs on your right hand side and walk back the way the train just came from, ie towards Bangkok city
Walk across the first street and continue on 50 metres
Turn right into the second soi at the fruit stall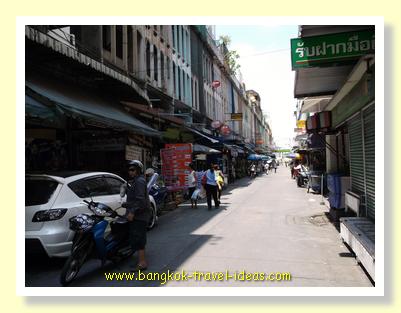 This soi is a short cut to the large Big C shopping centre and it is full of little shop houses offering a Bangkok massage.
The Big C shopping mall is right at the far end of this small soi.
On "Massage Street" you can take your choice from Thai Massage, Oil Massage, Foot Massage or a Neck and Shoulder Massage and treat yourself to a full two hours; well, why not, it is just so cheap.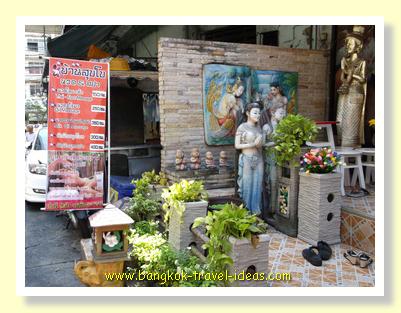 I am not going to recommend any particular Thai massage shop, you can take your pick, the prices are usually displayed in the window or on a board outside.
Some of the signs might only be in Thai and the staff may not speak English.
You can check out how to get to On Nuch from your hotel by going to the BTS Website here.
What is the Bangkok Massage Price?
How much can you expect to pay for a massage in Bangkok?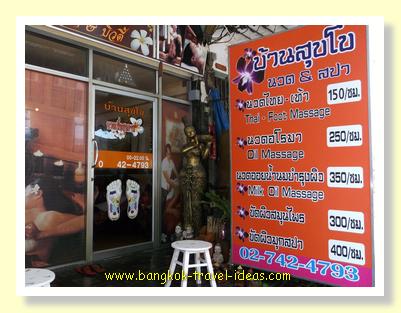 Currently a massage in the tourist areas of Bangkok is around 350 baht for 1 hour and 500 baht for two hours.
So if you are staying around Chidlom, Sukhumvit, Nana or Silom or anywhere that has a lot of tourists then the prices for the street shops would start around this rate.
On this soi in On Nuch the rate is 150 baht for 1 hour and 250 baht for 2 hours; a 50% saving.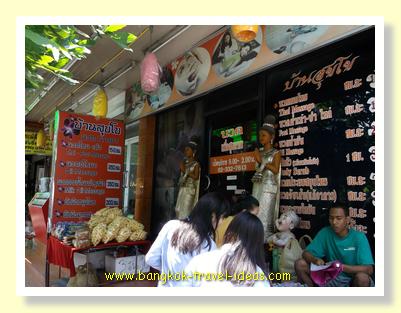 By general Bangkok standards this is a very cheap rate, probably brought about by the intense competition in the area.
Having travelled extensively in Thailand this is the cheapest price that I have seen for a full 1 hour or 2 hour massage.
These prices are current at December 2018 and they may change in the future but I expect them to still trade at a discount to the other Massage shops in Bangkok.
Sabay Body Massage - Seacon Square
Sabay Body Massage is a full massage and spa shop in the basement of Seacon Square shopping centre just near to the mobile phone stands and close to one of the Robinsons Dept store entrances.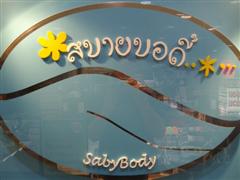 Your Bangkok massage treatment starts with you changing into a soft shirt and pair of wide legged trouser.
The next step is to wash your feet with warm water and sea salt. If you are at all ticklish this will get you giggling.
Most shops just do a quick warm water wash, so the use of sea salt is a nice professional touch.
After drying your feet you will be led into the back where there are a range of shared and private rooms depending upon the treatment or massage that you selected.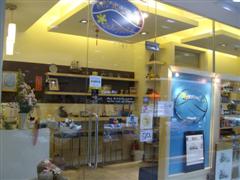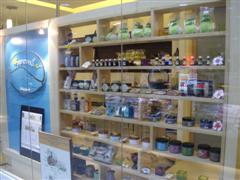 Therapists at Sabay Body don't provide any "extra" services so you can feel quite comfortable taking your spouse or partner with you and not having those embarrassing moments.
All massage and spa services are provided in a professional manner by trained therapists at very reasonable cost.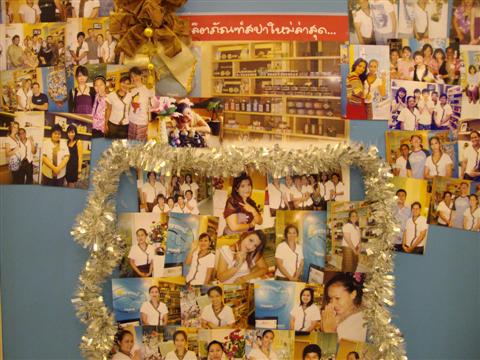 Next time you are in Seacon Square shopping mall take some time out to pamper yourself and have a relaxing massage or spa treatment at Sabay Body.
Dr Massage - Suan Luang Rama IX Park
Dr Massage is located in the small outdoor market outside the gates to Suan Luang Rama IX park. 
You have to ring and make an appointment with Dr Massage as he is usually fully booked up. It is no good just rocking up and hoping he will be available, generally he won't be.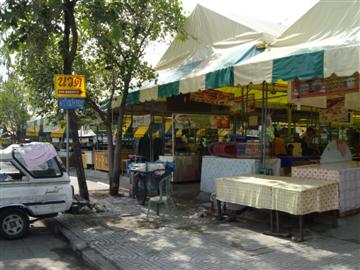 Dr Massage can't speak English, so get a Thai to call for you.
I can't remember the exact price. I think he is around the 400 Baht for a two hour Thai massage, but he may be a little more now as this was three years ago.
Anyway he is worth it, as he seems to know what he is doing.
As he is working in the open air in the market tent, it is advisable to go early morning or later in the afternoon or it may be a bit hot.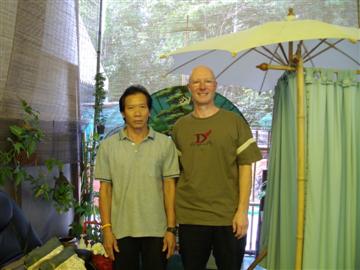 So far I have given you some a few ideas of what is involved in a traditional Thai Massage and where you can get the cheapest massage in Bangkok, but perhaps you are not leaving Suvarnabhumi Airport or are just staying in that area.
Well, for those of you that are just passing through Bangkok Airport you can visit Chang Massage and Spa, located in the International Terminal
For those people in transit that intend to stay in one of the hotels near to the Paseo Shopping Mall, you can go and investigate Ananda Lanna Spa, which I can highly recommend.
You might also be interested in:
---
---