About Bangkok Travel Ideas
Want to know About Bangkok Travel Ideas? 
Then let me introduce myself and share what I know about travelling in Thailand.
My name is Stephen and I love the internet and I am the developer of this Bangkok Travel Ideas website, describing all about my Bangkok travel experiences.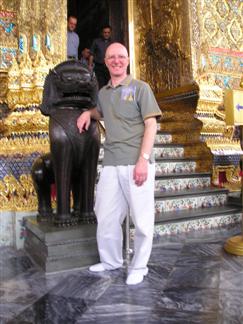 This project was first undertaken as a personal challenge to learn about web design and the internet, so that I could make some additional passive income, but more about that later.

In fact, when I started working with SoloBuild It I knew practically nothing about website development and keyword research. 
In developing this Bangkok Travel Ideas website I have gained so much more knowledge about the internet and how to get free traffic to come to visit my site.
But even now I only know a fraction and every day is still a new experience for me.
The internet is constantly changing and there is always a challenge waiting in the wings.
More About Bangkok Travel Ideas
So what is my background?

For 38 years I worked for multiple major multinational companies and during this time travelled extensively, visiting all corners of the globe as part of my job.
Bangkok was a frequent stopover on my flights from Australia and somewhere along the way this city captured a part of me and called me back, time and time again.
At first I didn't enjoy Bangkok, it was noisy, dusty and the traffic could be a nightmare.
The very first visits were at the time that the BTS was just being built and there was a lot of disruption as the overhead rail link was constructed.
Over time though I began to see a certain appeal of the city and its people, that I found engaging.

Bangkok Travel
I have travelled Business Class and First Class and stayed in the very best Bangkok hotels, but I don't like to waste money... whether that is company money or my own.
I like to get good value for every dollar I spend.

So during my travels I researched all the best Bangkok accommodation options as well as places to visit outside of Bangkok.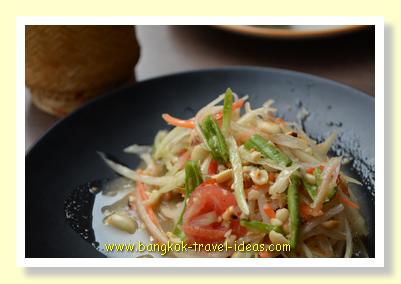 It became something of a work in progress for me to look for all the best Bangkok hotel deals and anything related to my travels in Asia.

In between business trips I still enjoy visiting Bangkok and seeing other parts of Thailand and these trips are all detailed in my Thailand Travel Diary.
The information I present at Bangkok Travel Ideas will perhaps serve as an inspiration to you and assist in organising your own vacation; whether that be visiting one of the beaches near Bangkok or something as simple as planning a Bangkok layover in one of the airport hotels.
As you sit at home on a dark grey evening with the rain beating against the window, take some time to explore my Bangkok travel ideas and enjoy the photographs of Bangkok beaches, Thai Buddhist temples and imagine yourself travelling through Asia and experiencing a different life, just like I have.
Enjoy planning your trip, with my Bangkok travel ideas to help you.
Digital Marketing
If you don't have as many phone calls to your local business as you need. Don't despair, as I can provide Google Business Profile services to boost your client base.
Home service businesses such as Carpet cleaning, Bricklaying, Plumbing, HVAC etc are my speciality as they always need a constant supply of phone calls.
Don't let your competitors steal your business.
Message me on the link.
Ebook Creation
To create an ebook to use as a lead magnet from your existing website content is as easy as contacting me.
Start growing your mailing list today.
---