Printable Travel Packing List
Printable Travel Packing List
Use this printable travel packing list each time you travel.
See the instructions at the bottom of the page to get your own copy for the next time that you travel.
Just place a tick in the column as you pack each item and you are guaranteed not to forget any of these key items on your next international trip.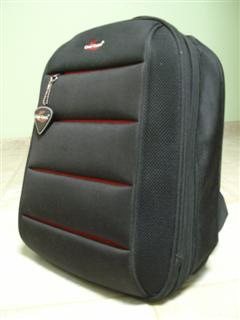 Carry on Bag
Toothbrush and toothpaste in see through plastic bag
Dental floss
Analgesics
Pullover
Passport and airline tickets
Credit cards, foreign currency, travellers cheques
Hotel confirmations
Flight socks
Eye mask
Neck pillow
MP3 player and bud earphones
Pen
Mobile phone
Glasses case
Laptop computer
Digital camera
House and luggage keys
Suitcase
Shoes
Socks
Underwear
Shorts and Trousers
Belt
Shirts
Hat
Sunglasses
Washbag
Stick deodorant
Electric or wet razor
Washcloth
Deodorant
Talcum powder
Immodium, in case of diarrhoea
Nail clippers and emery board
Comb
Tweezers and a sewing needle
Sticking plasters
Swimwear
Board shorts or swimming trunks
Miscellaneous
Sunscreen SPF30
Insect repellant with DEET
Electrical mat device with mats for repelling insects
Electrical adaptor
Mobile phone charger
Computer power supply
International drivers licence
Copy of passport
Travel insurance policy
Important phone numbers
Credit card numbers
Copy of pharmaceutical prescriptions
Luggage tags

Unfortunately some travelers will experience having their baggage lost or delayed.
Now is a great time to prepare yourself by downloading a lost baggage summary spreadsheet.
It is in Excel format and you can customise it with the actual items you intend to pack.
Another advantage to you, is that the spreadsheet will summarise the total value of your suitcase contents.
This is very important, because not many people realise that following international conventions, the Airlines only insure checked baggage at the rate of USD $20 per kilo.
If your baggage value is greater than this (and most will be), you should take out your own travel insurance to cover yourself for potential loss.