Bangkok Attractions
There are numerous Bangkok attractions to give you that holiday of a lifetime.
But where should you start and what are the things to do in Bangkok during your visit?
I have listed some of the more unusual places below to add a distinctive flavour to your Bangkok travel agenda.
This short list of Bangkok tourist attractions will provide ideas for you as you plan your own Bangkok vacation.
Use your camera to create memories to treasure at these Bangkok hidden attractions and be amazed by the ample opportunities to capture the essence of Thailand in your photographs.
Snap away so you can show friends and family your amazing Thailand holiday photographs.
10 Best Bangkok Attractions
---
Pickadaily Bangkok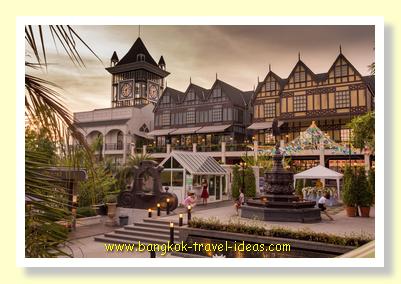 Great photographic props and locations at Pickadaily Bangkok shopping mall.
If you like photography then there are plenty of good back drops to use with your model and it is quite easy to get to.
This small shopping mall is one of the Bangkok attractions for those people who want to practice with a camera and bring along a local model.
Some great sunsets can be had with the Big Ben clock tower in the foreground. Aim to get there for 5:00 pm, so you have time to scout around. Sunset is usually at 6:00 pm.
---
Phaya Thai Palace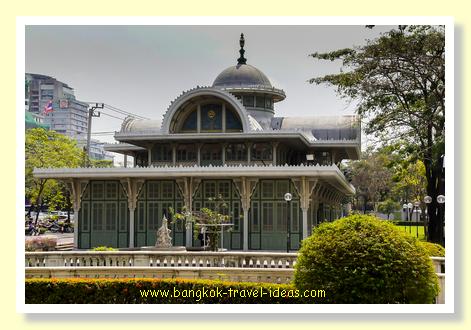 One of the less well known Royal Palaces in Bangkok is Phaya Thai Palace.
Located just walking distance from the Victory Monument BTS station it makes a worthy addition to any tourist itinerary.
---
Talad Rot Fai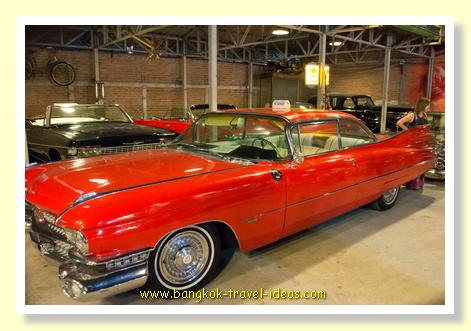 Talad Rot Fai (Bangkok Train Market) is open on weekends and rivals Chatuchak Market for unusual and interesting antiques and memorabilia.
Take a train or taxi out to Srinakarin and visit the Bangkok Railway Market. Definitely one for tourists and locals alike.
---
Asiatique the Riverfront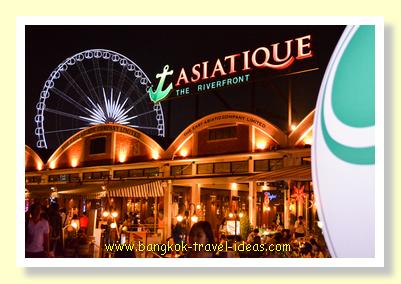 The newest addition to Bangkok's range of interesting venues is Asiatique the Riverfront.
Located on the banks of the Chao Phraya River at the old Asiatic Trading Company site is a night time shopping and dining experience that is great for young and old.
---
Siam Park City
If you don't have time to get to the beaches near to Bangkok then the next best thing is to go to Siam Park City.
It is a leisure and theme park all located on 160 Rai in the outskirts of Bangkok.
Spend your time enjoying the water slides, splashing about in the pool or enjoying being buffeted by the realistic waves in the wave pool.
Visit Siam Park City to experience fun for all the family.
---
River Cruise in Bangkok
Some of the most famous Bangkok attractions are the Buddhist temples of Wat Pho, Wat Phra Kaeo.
Together with the Grand Palace they make up the list of key attractions that any tourist to Bangkok should have on their itinerary.
If you would like to read about a river cruise on the Chao Phraya River and the chance to visit some Buddhist temples, followed by a walk around Khaosan Road including the old part of China Town and all for less than 300 baht for two people, then wait no longer. Just head on over to the linked content, for my take on a River tour.
---
Kwan Riam Floating Market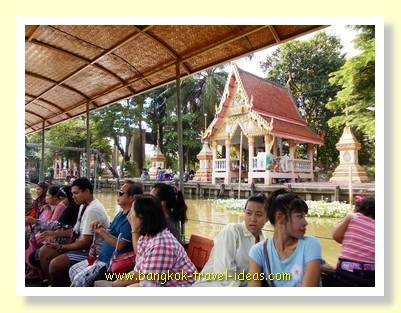 One of the newer Bangkok tourist attractions, located within a short distance of the centre of the city is Kwan Riam Floating Market.
This recently constructed Bangkok floating market is well worth a visit if time is limited and you can't get to the more well known and authentic Amphawa Floating Market in Samut Songkram.

---
Ancient City (Muang Boran)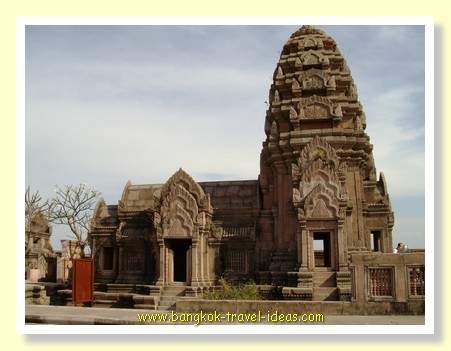 One of the less well known Bangkok tourist attractions is Muang Boran, a collection of different buildings representative of the different regions of Thailand.
If you like a good day out exploring the history of Thailand's architectural style then head on over to the Ancient City.
---
Erawan Museum
This is not a folly in the English sense of the word, but if you want to see a building that will astound you then visit the Erawan Museum in Samut Prakarn.
Being only a short distance outside Bangkok means the museum can easily be visited in a day, as part of your Bangkok vacation.
Don't confuse this museum with the Erawan Shrine; the Erawan Shrine is located outside the Grand Hyatt Erawan Hotel, Bangkok.
---
Bangkok Crocodile Farm
The Samutprakarn Crocodile Farm is an ideal day out for the family and this park has the largest number of crocodiles in the world.
Located just outside Bangkok it can easily be visited in a day as part of your Bangkok vacation.
This is not just a day out for the children, but one the whole family can enjoy.
---
Wat Asokaram
Wat Asokaram is located in the Province of Samut Prakarn and South-West of Suvarnabhumi Airport.
There are many attractions in this general area of Thailand and Phra Thutangkha Chedi located directly opposite Wat Asokaram is a great attraction for photographers.
---
Wat Bang Phli Yai Nai
Whilst not on the traditional list of things to do in Bangkok there lies to the South East of Bangkok and not far from Bangkok Suvarnabhumi Airport the interesting Wat Bang Phli Yai Nai.
This temple has an interesting history and is located next to an old market town where you get to look back on a bye-gone time.
(Unfortunately the market suffered a serious fire in 2014 and was burned to the ground. I don't know if it is intended to be rebuilt.)
---
Wat Bang Phli Yai Klang
We haven't finished with Bangkok attractions, because not far away from Wat Bang Phli Yai Nai you will find another Thailand Buddhist temple that houses the longest reclining Buddha image in Thailand.
It is even longer than the famous Wat Pho temple.
You can walk inside the Buddha image, right up to the heart of the Buddha at Wat Bang Phli Yai Klang.
---
Wat Pasi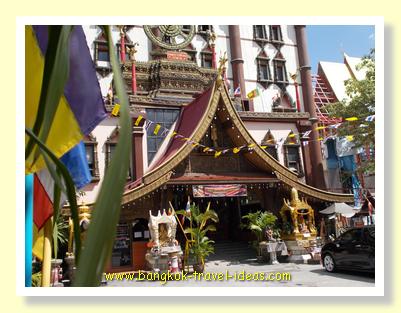 Visit Wat Pasi if you require a blessing ceremony from a monk. Best times are 9:30 am to 11:30am.
Easily reached from Pratunam or Sukhumvit.
---
Suan Luang Rama IX Park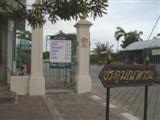 Still looking for things to do in Bangkok?
Well there are more Bangkok attractions on my list.
Located at the back of Paradise Park shopping mall is Suan Luang Rama IX Park. Here you can take a ride on a boat, walk along the hidden paths, have a picnic or eat at the restaurant alongside the lake.
It makes for a very pleasant afternoon out and you can even go around the massive park in the motorised train carriages.
---
Bang Pu Nature Reserve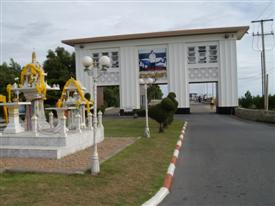 If you are a nature lover and are running out of things to do in Bangkok then one of the less well known Bangkok attractions is this place.
Bang Pu Nature Reserve, or Bang Pu Seaside as it is sometimes called, is located near to the Ancient City historical park and is worth a visit if you like sea birds or ballroom dancing.
Check the most unusual of the Bangkok attractions at Bang Pu Nature Reserve.
---
Benjasiri Park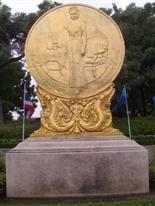 Bangkok does not have many parks but this one is located in the Sukhumvit area next to the Emporium Shopping Centre and close to Soi 33.
If you are a little tired after your Bangkok shopping expedition, then you can visit one of my favourite Bangkok attractions and go buy an ice cream, a bag of stale bread and spend a little time feeding the fish in the large lake at Benjasiri Park.
Benjasiri Park also has a public swimming pool located at the rear of the property.
Bangkok
Learn all about the different areas and activities in Bangkok and get your planning calendar out.
---