Retire in Thailand
Many people have a dream to retire in Thailand, because it has a cheaper cost of living than the West and consequently any retirement income will last longer.
Thailand also has a tropical to subtropical climate, which is more suited to an outdoor lifestyle and for those people currently living in a temperate climate zone, with cold winters there is the opportunity to spend the worst months in a place with a better climate.

So if you are on a limited income or even an unlimited income, then retiring to Thailand could be the option that is right for you, particularly if you are not averse to the heat.
A question many people have about retirement is, "how can I ensure there is sufficient income for those retirement years?"
So let's see how to answer this question below as there are more aspects to retiring in Thailand, than just having sufficient income.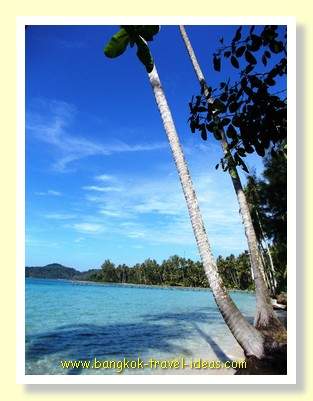 Prepare to Retire in Thailand
Primarily, in this discussion I will outline a number of different strategies that I considered when planning a successful retirement in Thailand and how to pre-prepare for this life change that retirement presents.

One of the key elements for a relaxing retirement in any country is to be able to generate sufficient income to have a comfortable lifestyle once you have stopped working; that is, the money should keep on rolling in, no matter what.
So there are two parts that I will cover:
Pre-retirement
Retirement
If you are currently of pre-retirement age and interested in creating sufficient wealth to be able to comfortably retire in Thailand then please keep reading.
There could be something here for you that elaborates on your own thinking or guides you to a decision about your future retirement needs.
To stay in Thailand long term you will require the appropriate visa  and then the permission to stay has to be renewed annually.
Thailand Retirement Visa
To be able to stay in Thailand, it is necessary to establish that you have sufficient funds to do so as part of the visa application or renewal process.
The requirements for the Thailand Retirement Visa are:
You must be 50 years or older
You must meet the financial requirements
You must hold a valid passport with at least 18 months remaining
You must be a resident or citizen of the country of application
You must not have any prohibited disease
You must not have criminal history
A retirement visa will allow you to stay in Thailand for 12 months.
During this period you are not allowed to be employed in Thailand and you are required to report to the Immigration Office every 90 days.
Although generally referred to as a Retirement Visa, the correct title for this is:
Non-Immigrant Visa  "O-A" (Long Stay)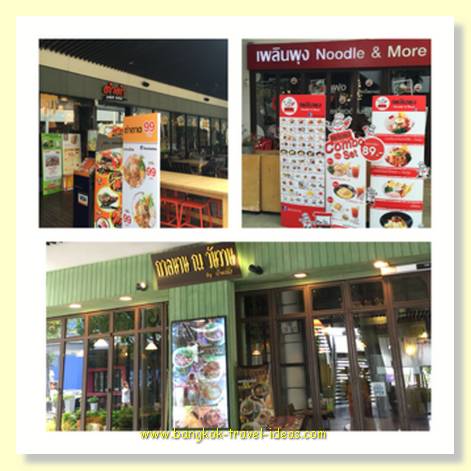 Retire in Thailand Visa
Whilst the financial requirements seem straightforward, they can be interpreted in different ways by different immigration offices and so you should know what is required to obtain a retire in Thailand Visa.
The basic requirement is:
Bank account showing THB 800,000, or
Monthly income of THB 65,000, or 
The purpose of these requirements is to demonstrate that you have sufficient funds for your 12-month stay. 
Of course it only makes sense that the retiree has sufficient funds to support themselves and these numbers are definitely on the conservative side, as it is possible to live in Thailand on less then THB 65,000 per month.
When planning to retire in Thailand, a good source for all of the visa requirements is laid out on the official Thai Government website.

Once you have your retirement visa there are certain conditions about reporting, about renewal and about leaving the country.
I am not going to explore these retirement visa details at this point, as they can be specific to your situation.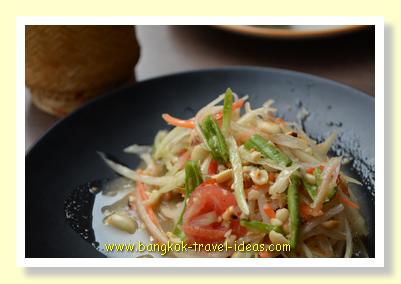 What is important for the purpose of this discussion, is that the retiree needs to have THB 800,000 to start with and if this is being spent at the rate of THB 65,000 per month, a way to replace this money, either by capital growth or by draw down from your assets.
After one year, an extension of the retirement visa is obtained, once again being able to demonstrate, either THB 800,000 in the bank or monthly remittances of THB 65,000.
Using the exchange rate of September 2019, these are the approximate local currency equivalents.
THB 800,000 ~ USD 26,000 = $2170 per month
THB 800,000 ~ AUD 38,500 = $3200 per month
THB 800,000 ~ GBP 21,400 = £1780 per month
If you wish to verify the current exchange rate for your country then use this exchange rate calculator.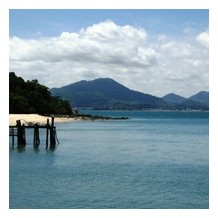 Thailand Exchange Rate
One area to consider, is that if you are remitting foreign funds into a Thai bank each month then you are subject to an exchange rate variation risk.
This exchange rate variation can cause a problem for retirees on a fixed income, if there is an adverse exchange rate move and so it pays to have ample buffer in any retirement calculations.
As an example, the THB / AUD exchange rate has gone from 32 baht / dollar in 2012 to 21 baht / dollar in 2019.
The long term average exchange rate though is 26 baht / Australian dollar, but one needs to be able to weather these extreme situations or your ability to retire in Thailand will be affected, as you will not be able to meet the financial requirements for the retirement visa for the coming year.
Using the foreign currency exchange rates above, a retiree with a pension of AUD 2,500 per month would have
$2,500 x 32 = THB 80,000 in 2012
and then this would only be
$2,500 x 21 = THB 52,500 in 2019.
In 2012 the pension was enough and in 2019 the pension was not enough. 
This is not a good situation to be in, as you may have made other financial commitments to living in Thailand.
For example perhaps you purchased property, got married, had children.
It can be the cause of extreme concern if you find yourself in the position where your income is no longer enough to meet the visa requirements.
Any financial planning has to take account of this type of currency fluctuation and allow sufficient income buffer to be able to manage future Thai baht exchange rate changes.
How Much Capital is Needed to Retire in Thailand
To be able to estimate how much retirement capital is required to retire in Thailand and produce an income of 800,000 per year some assumptions have to be made.
Let's assume the future exchange rate is 25 baht / AUD and that the return on invested capital is a conservative 5%.
800,000 THB / 25 = $32,000 AUD
$32,000 AUD / 5% = $640,000 AUD
To produce an income of 800,000 THB then retirement capital of $640,000 is required based on the given assumptions.
That number is a little bit daunting to say the least and I would be fairly confident that many retirees coming to Thailand would not have access to that amount of capital.
The above example assumes that all the 800,000 THB is spent and the total amount has to be replenished, either monthly or at the end of the year, so obviously living more cheaply is one option.
Rather than relying upon dividend income, what are the other options available to create an income stream of 800,000 THB per year.
Thailand Retirement Income Options
Property rental income
Website income
YouTube channel income
Stockmarket speculation
Forex speculation
Property Rental Income
Renting out property is one way of creating an income stream.
Residential or commercial property can both provide attractive yields depending upon when the property was purchased in the investment cycle.
Best Place to Retire in Thailand
Well, this is completely out there as what is best for one person is not best for another.
What do you think is the best place to retire in Thailand?
Do you like the beach, do you like the mountains, do you like the city life?
When I used to visit Thailand for my work, I would be asked in casual conversation by the office staff, "do you like the city or do you like the country"? 
At the time I did not understand the point of the question.
But over time I realised that what I was being asked was, "am I a family man" or "am I a playboy"?  
Thailand can accommodate both types of people, but you should know what category you fall into as that will influence where you choose to stay.
If you don't mind country life, going to bed at 20:00 hours and getting up at 05:00 hours then maybe the country is for you, but if you want to party until 03:00 hours and sleep in until midday the there will be a city for you also.
Whether that city is Ubon Ratchathani for the country or Bangkok / Pattaya / Phuket for the party life you can find something that suits your life stage.
Most importantly, checking out all the options first, before making any substantial financial commitment is essential.
---