Visit a Bangkok Market
Did you ever consider visiting a Bangkok market on your next trip to Thailand?
Which markets should you visit in Bangkok?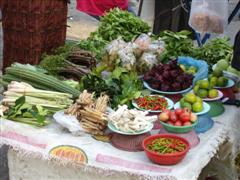 The flower market, the wet market, the street market, there are just so many.
You don't want to miss out on a visit to one of the many Bangkok street markets and this is something to include in your next Bangkok vacation, before it is too late.

Why do I say, before it is too late?
Well, Asia is changing rapidly and many of the old ways are quickly disappearing; Bangkok is no different.
Bangkok Market
It won't be too long before the street market has completely gone; replaced by a shopping centre or covered market area.
It is happening all over Bangkok as the city becomes modernised.
There is a push to remove street traders and relocate them to undercover fixed markets.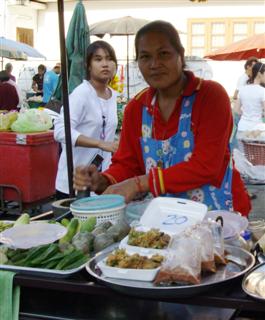 There are just so many types of markets in Bangkok that overwhelm the senses and give you that real feeling of the hustle and bustle that Asia is renowned for.

Some of these markets are geared specifically towards the tourist, but once you are out of the main tourist areas then you will come across the places where ordinary people go to shop for their clothes or fresh fruit.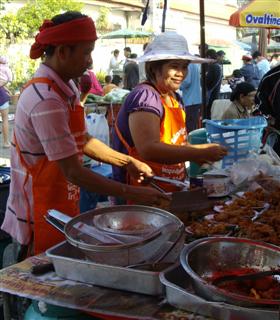 These local markets are the most interesting ones, here you get to see ordinary people going about their business and buying the food for the day.
Clothes markets, food markets, fresh fruit markets, fish markets, floating markets and of course flower markets, Bangkok has got them all.
Regardless of the type of Bangkok street market that you visit you are going to have a great experience and come away with some amazing photographs that capture the essence of Bangkok life.
If you are interested in other Bangkok markets then consider:
The Paseo Shopping Mall is located quite close to Suvarnabhumi Airport and is an ideal distraction for those on a short Bangkok layover of six hours or more.