Stay in Bangkok Riverside Hotels
Stay in Bangkok Riverside Hotels
Come and stay in Bangkok Riverside Hotels and see the side of Bangkok that lives on the water. 
This part of Bangkok is often referred to as, "the Venice of the East" because of the many canals and waterways crisscrossing the city.
It gives an added dimension to any Bangkok vacation if you can stay near to the Chao Phraya River and it is especially great for those on a honeymoon in Bangkok.
With many hotels offering easy access to the Chao Phraya River it is a simple task to take a ferry to the various attractions of Bangkok and enjoy a day exploring the older parts of this historic city.
The famous Wat Pho; temple of the reclining Buddha or the Grand Palace are within easy reach of these 5 star Bangkok hotels.
For those who like to do some Bangkok shopping, there is ready access to the BTS skytrain station at Saphan Taksin and within minutes you will be at the main shopping malls in Bangkok.
There are some great hotels in Bangkok Thailand located on the banks of the Chao Phraya River and the atmosphere is so very different alongside the water way.
Hopefully these suggestion where to stay in Bangkok Riverside Hotels will give you a flavour of the area and spark some ideas about where to stay.
Stay in Bangkok Riverside Hotels
Shangri-La Hotel
Nicely located in the prime tourist area of Bangkok Riverside, Shangri-La Hotel, Bangkok offers the opportunity to enjoy river views and experience Bangkok on the river.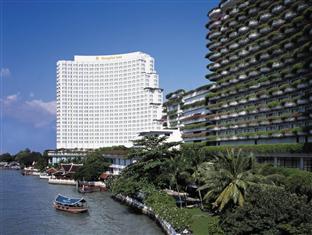 Shangri-La Hotel Bangkok
The hotel is designed and decorated in a style to make guests feel welcome and relaxed. Dine out on the terrace by the river in the evening.

Read other Traveller reviews, make your selection and enjoy your stay in Bangkok Riverside Hotels.
From USD 223  
---
Chatrium Hotel Riverside Bangkok
Chatrium Hotel Riverside Bangkok
Chatrium Hotel Riverside Bangkok is perfectly located on the Chao Phraya River in Bangkok.
Guestrooms are fitted with all the amenities you need for relaxation and to have a good night's sleep.
The Chatrium Hotel Riverside Bangkok offers comfort and convenience and is the perfect choice for your stay in Bangkok.

Read Traveller reviews
  From USD $122  
The Chatrium Hotel is only a 5 minute taxi ride away from Asiatique the Riverfront shopping area and the Shangri-La Hotel is located adjacent to the BTS sky train line so it is extremely convenient.
The nearest sky train is located at Saphan Taksin BTS station about 1.1 km distance away from the Chatrium Riverside.
Once on the BTS sky train you are just minutes away from some of the prime Bangkok shopping areas or the night time attractions of the Patpong street markets.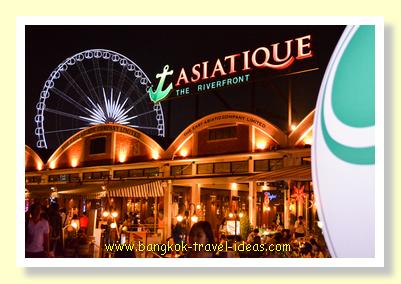 Asiatique the Riverside
---
RAMADA PLAZA BY WYNDHAM BANGKOK​ MENAM RIVERSIDE 
Ramada Plaza by Wyndham Bangkok Menam Riverside is located on the banks of the Chao Phraya River.
Ramada Plaza by Wyndham Bangkok Riverside
With easy freeway access it offers luxury rooms and suites with views directly over the river as well as a swimming pool and free WiFi.

Also on offer is a free Tuk Tuk shuttle to save you the 5-minute walk to the nearby Asiatique the Riverfront shopping mall.
Additionally the free round-trip shuttle boat service from/to Saphan Taksin BTS Skytrain Station provides ready access to Bangkok central.

From USD 107  
---
The Best Place to Stay in Bangkok
The biggest challenge for the new visitor is to decide which is the best place to stay in Bangkok, but you really can't go wrong if you choose to stay in Bangkok Riverside hotels.
But if you are still not sure, then here is a list of other 5-star hotels in Bangkok Thailand, that you are sure to enjoy.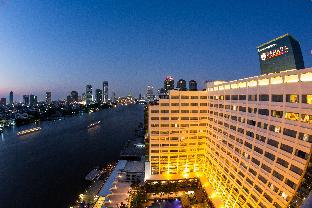 Whenever I travel there is always a lot of strategic research into the places I stay in Bangkok, as I like to get value for my dollar and research thoroughly each area and selecting only those hotels that have a mix of being in the right location and having good customer reviews.
I have travelled to Thailand many times and I use Bangkok Agoda for my research for pricing, location and customer experience reviews.
Also I use sites like TripAdvisor for those places not in the main cities and where the level of reviews tends to be less.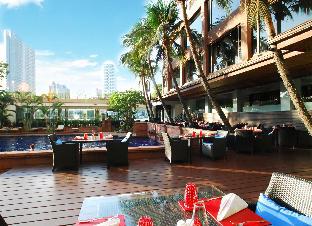 I prefer that Bangkok Riverside Hotels have a large enough room, a nice pool, be convenient for the nearby areas that I intend to visit and if they have a Happy Hour or lounge service included in the room price, then that is an added bonus.

It goes without saying, that most of these large Bangkok hotels will be reasonably priced, have an excellent breakfast and be well insulated against street noise.
I don't really care about gym facilities, but good wi-fi is a must.
Wi-fi is one of those things that you really can't check until you arrive at the hotel and when you stay in Bangkok there is always the 4G network that can be used if the hotel wi-fi is not that good.
You know that in-house restaurant is great for breakfast if included in the room cost, but otherwise there are plenty of food available from the street stalls.

The hotels and suites that are suggested in this post are mostly places that I have stayed or dined at, so mostly I write from personal experience.
I hope you find this guide helpful in finding the best area to stay in Bangkok, because Bangkok Riverside ticks all the boxes for me.