Krua Mhai Ngam Restaurant
The Krua Mhai Ngam Restaurant (now renamed Ba Ho) is located on the street behind Paradise Park shopping centre. Paradise Park is just a short walk from Seacon Square and is packed with brand name stores, similar to the Emporium.
After you have finished your shopping expedition why not call by and sample some of the delicious Thai food from the menu.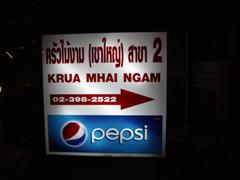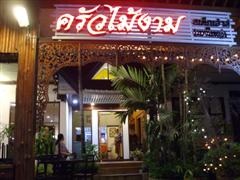 Located on this quiet street at the rear of Paradise Park, there is a choice of dining in the air conditioned restaurant or else you can dine outside next to the huge water feature. This Thai restaurant is fitted out in traditional Thai style and has a very relaxed atmosphere.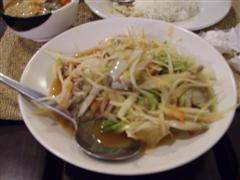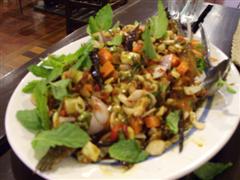 The food is prepared in the traditional Thai way and you won't have long to wait before you are savouring the delights of some hot and spicy Thai dish.
The fish was the best that I have ever tasted, covered in chillis and whole cloves of garlic but with a subtle flavour of lemongrass.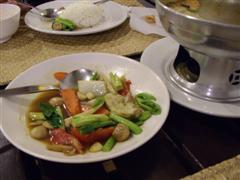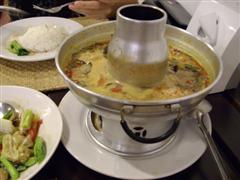 If you decide to call on by to Krua Mhai Ngam Restaurant then they are open from 9am to 9pm.

Return to Thai Food

Return from Krua Mhai Ngam to Bangkok Travel Ideas