Seacon Square
Seacon Square is spread over 5 floors and covers 20,000 square metres, and is the largest shopping mall in Asia.
Located on Srinakarin Road adjacent to the Dusit Princess Hotel where you can come and browse around the little market stalls.
Take some time to explore the chic clothes shops, examine the brand name electronics and mobile phones, try out the large department stores for food shopping and other necessities.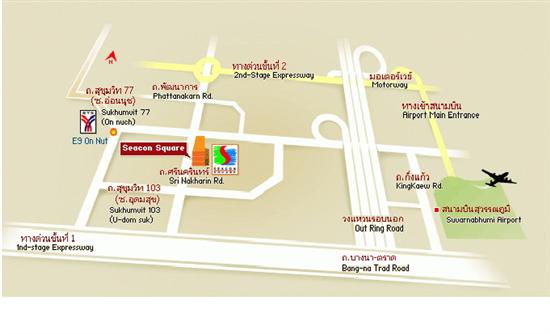 You can even pick up genuine DVD's for around 35 baht at the video store near to the IT mall in front of Tesco Lotus.
On Sundays the mall is extremely busy and car parking spots are at a premium, so you had better come early.
Not sure where it is?
Then check out the map.
Here are just some of the delights of this multi-floor shopping centre
Yoyo Land
On a rainy day take the children to Yo Yo Land, an indoor fun park located inside Seacon Square shopping centre.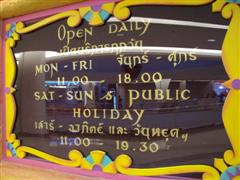 In the middle of Yo Yo Land is a sort of adventure playground with Pirates ships and walkway, it will keep the young ones entertained for a couple of hours.
There are also slot machines and electronic games and a place where you can go get dressed up as your favourite mythical character or princess.
Yo Yo Land is just the sort of place for the under 12's to go and run themselves ragged and use up all that excess energy.
For older children there is a good selection of arcade games too.
Whilst the children amuse themselves, you can go and wander around the rest of the shopping mall.
There are plenty of places where you can get a cup of coffee and connect up to free Wi-Fi.
The lower ground floor has an IT Mall for computers and all sorts of electronic gadgets. eg home security systems, wireless networks, computer batteries etc.
There are also three photography shops in Seacon Square.
One photography shop is next to the IT Mall, there is also a Photo Hut near the entrance to Tesco Lotus and down one level next to the Samsung Customer Service centre there is another one.
The one on the lower level has a big range of photography bags such as the Lowepro brand for reasonable prices.
Seacon Square Eating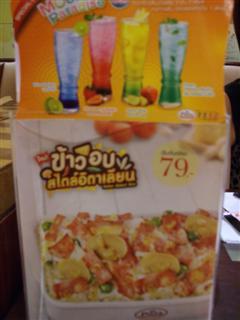 If you feel a little peckish then sit right down and have yourself a large plate of pizza at the Pizza Company.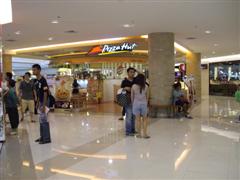 They come with a range of toppings and if you like it spicy then carefully add the chilli powder to taste.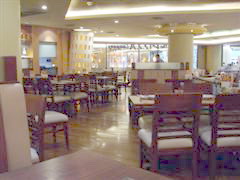 Bread twists with bacon and sausage, fried chicken wings and of course garlic bread, they have it all.
When you have finished eating and you feel like some exercise, then you can go and walk it off in the nearby Suang Luang Rama IX Park.
It probably would be best to take a taxi rather than try to walk there.
---
Seacon Square Ice Skating
-----CLOSED-----
Perhaps you have had enough of the heat in Bangkok and want somewhere to cool down?
How about ice skating? Not the sort of thing that is top of mind when you come to visit Bangkok is it?
On the third floor of the shopping centre, there is an Ice Skating rink.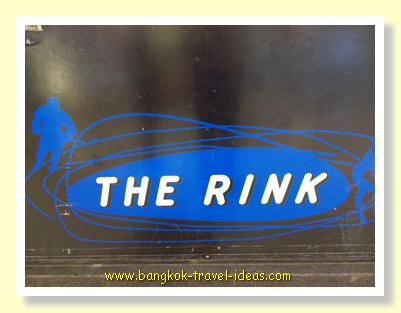 Here you can have hours of fun speed skating or practicing your pirouettes, or even take the children to learn how to skate.
The Seacon Square ice skating rink has been relocated from the outside car park, now that the new night market place has been built and the number of car parking spaces increased.
If you are in the city of Bangkok then you will find another ice rink in the Central World shopping centre, right next to the Centara Grand Central World hotel.
I hope you enjoyed this great Bangkok shopping centre idea from Bangkok Travel Ideas.