Bangkok Airport Photos
Departing from Bangkok presents a great opportunity to take some last minute Bangkok Airport photos.
The Churning of The Milk Ocean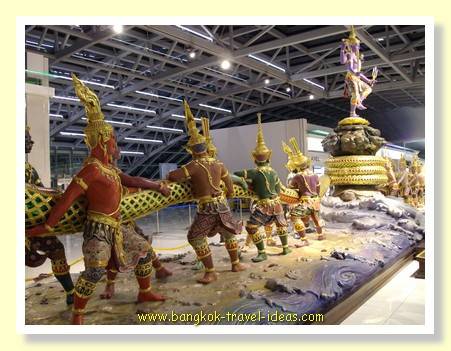 This scene depicts the Vishnu Kurmavatara and the churning of the Milk Ocean.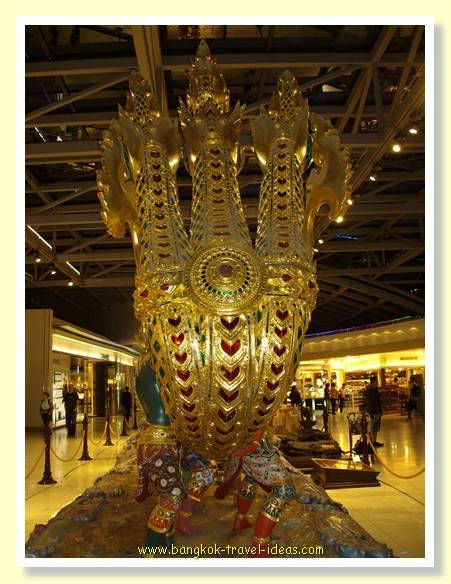 The naga (king of serpents), Vasuki, is curled around the mountain Mnadara. Vishnu, incarnated in the form of a turtle, supports the mountain on his back.
Devas (demigods) and Asuras (demons) pull on the naga's body to churn the water of the ocean for thousands of years in order to produce the nectar of immortality, Amrita.
From the churning, numerous opulent items are produced, including Dhanvantari carrying the pot of Amrita.
In the end, the cooperation between Devas and Asuras is shattered. The Devas, fulfill their plan of acquiring all Amrita,dispersing Asuras out of Heaven to the Underworld.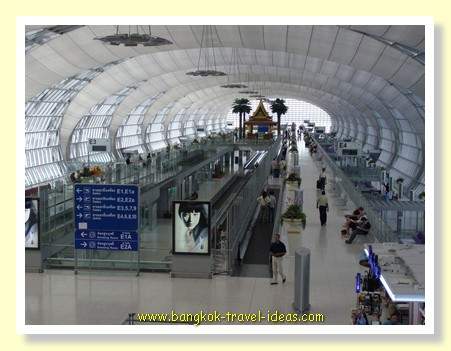 Bangkok Airport during the day looking out over Concourse C.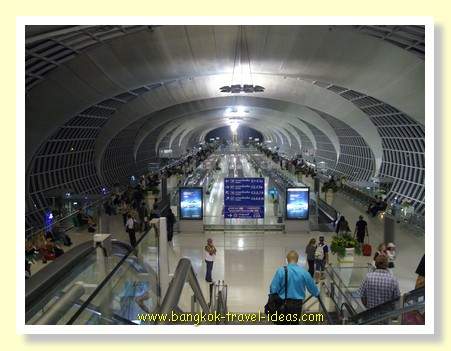 Bangkok Airport at night looking out over Concourse C