Cheap Flights to Thailand
Cheap Flights to Thailand
Cheap flights to Thailand are still within reach of the average traveller and there is really no need to pay more than necessary, so don't give up hope of your tropical destination plans.
Bangkok is a popular travel destination, and the impact of rising prices makes finding affordable airfares much more of a challenge, as airfares to this popular South East Asian capital have increased substantially in recent times.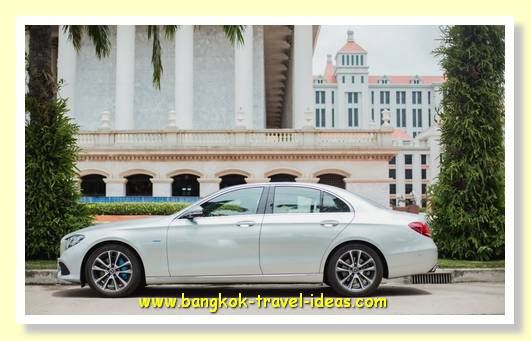 Finding Cheap Flights to Thailand to Stretch the Budget
There are many types of people who may be looking for cheap flights to Thailand, including:
Budget travelers: People who are traveling on a tight budget may be looking for the cheapest flights possible in order to save money for other expenses during their trip.
Students: Many students travel on a limited budget and may be looking for cheap flights to save money while they explore the world.
Backpackers: Backpackers often travel for long periods of time and may be looking for cheap flights to help them stretch their budget further.
Families: Families with children may be looking for cheap flights to save money on their Thailand holiday.
Business travelers: While many business travelers may be able to expense their flights, they may still be looking for cheap flights to save their company money. This is something I have done many times and why I know so much about choosing cheap flights.
Retirees: Retirees may have limited budget and they may be looking for deals and discounts to make their travel more affordable or to go to new places.
Frequent travelers: Frequent travelers may be looking for cheap flights to save money on the cost of their frequent travels.
People who are not in a rush and have time: some people may be looking for cheap flights to save money and have time to wait for a good deal or don't mind having a longer layover at an intermediate airport.
Overall, people from all walks of life may find this article useful, as they can be looking for cheap flights for various reasons, whether it's to save money, stretch their budget further, or simply to make their travel more affordable.
The Importance of Timing: How to Find the Best Deals on Bangkok Flights by Planning Ahead

Did you know that searching for alternative routes and airports can help you find hidden deals on flights to Bangkok?
By exploring nearby airports, considering stopovers, routing through other cities, and being flexible with your travel dates, you can save money on your airfare.
In this article, we'll share general tips, strategies and resources on how to find the best prices on flights to Bangkok by thinking outside the box and looking beyond the obvious options.
The information in this article will help set the scene, so that by first understanding the big picture of airline ticket pricing, you can apply the knowledge, not only to find cheap flights to Thailand, but to find cheap flights to anywhere in the world.
Not every strategy is going to fit your travel plans, so feel free to mix and match those elements that are important factors for your travel.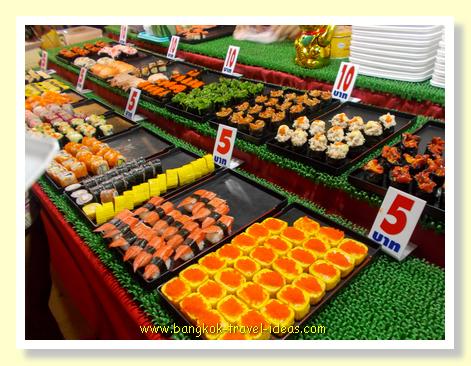 The Impact of Seasonal Fluctuations on Airfare Prices and How to Take Advantage of Them
Taking an international holiday is usually a luxury item for most people and the air fare constitutes a substantial percentage of the holiday costs and whatever you save by getting a cheap flight to Thailand, can be spent on better accomodation or visiting local attractions.
Airfare prices can fluctuate greatly depending on the time of year you plan to travel, so it makes sense to learn the contributing factors and plan ahead to get the best airfares.
Understanding the impact of seasonal fluctuations on airfare prices can help you save money on your next trip. So, whether you're planning a summer vacation or a winter getaway, there are ways to take advantage of seasonal trends and find the best deals on flights, without compromising your holiday enjoyment.
Let's explore the factors that influence airfare prices during different seasons and provide tips on how to find the best deals on flights by timing your travel strategically.
We'll also look at how to find the best deals when traveling during peak seasons and how to take advantage of off-peak season discounts.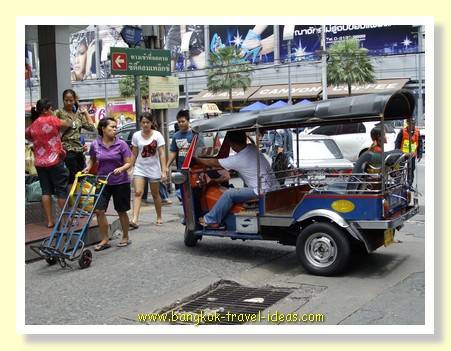 Airline Ticket Pricing
Airlines typically use a revenue management system (RMS) to determine the pricing of their seats. The RMS uses historical data and advanced analytics to predict how many seats will be sold at various price points, and then sets prices accordingly.
It is a trade secret as to how it is actually calculated and no one really knows, other than company insiders.
The main financial business model used by airlines within the seat pricing RMS, is known as dynamic pricing. This model is based on supply and demand, and prices are constantly adjusted in real-time to reflect changes in demand.
You may have noticed when browsing online booking sites, that the prices are different when you revisit the same page and this is because seats are being sold to other customers, even as you browse.
Airlines use sophisticated algorithms that take into account various factors such as the time of year, the day of the week, the route, the flight's capacity, and the number of seats already sold, to set prices. It is not, as many people think, that the airline raised their prices because they saw you express an interest in a certain flight.
Airlines also use other pricing strategies such as fare classes, where different prices are set for different types of seats, for example, business class, premium economy class, economy class and so on.
Also, airlines use different pricing for different routes, for example, a route from Sydney to London will have different prices than a route from New York to Bangkok.
There is also the factor that airline pricing is not based solely on actual distance, but rather on zones of distance.
So for example, a Thai Airways flight from Frankfurt to Bangkok may be the same price as a flight from London to Bangkok even though the distance from London is greater, but because they are both located in Thai Airways category of Zone 5, the ticket price is the same.
The airline ticket price is also made up of a number of other components or surcharges.
These may be due to a variable element such as a fuel surcharge, to allow for fuel price variations and also the landing charge.
The landing charge is the cost of landing and passenger processing at that particular airport and is independant of the airlines cost.
You will often see these costs separated out on your e-ticket or invoice.
Knowing that some airports have higher landing charges and that airports are priced in zones of distance, allows for some creativity when planning a flight route.
But more of how we can use this information later.
As well as selling airline seats through their own website, the airline will use other outlets such as Travel Agents and discount online booking agencies, such as Agoda and Booking.com to sell tickets.
The RMS will allocate a certain number of seats in each selling outlet to maximise the total selling price.
Overall, the goal of the RMS is to maximize revenue by selling each seat at the highest possible price without leaving any seats unsold and this allows the airline to optimize their revenue and increase profitability.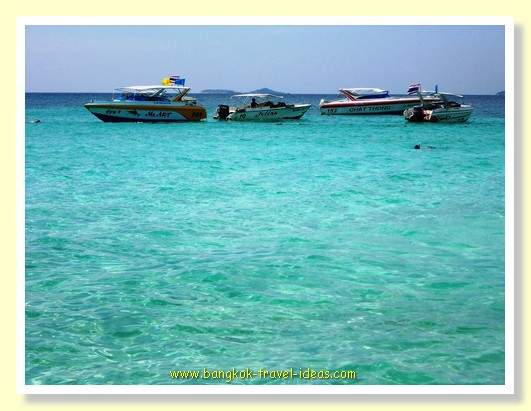 Crystal clear waters around the islands of Thailand
Why Airfare Prices Increase as the Departure Date Approaches
As the departure date draws closer, most of the aircraft seats have already been sold. The costs of the flight and required profit are already covered and so any additional bookings are cream on top.
The airlines know approximately how many people will need to travel at short notice and that these people are willing to pay extra to make the trip.
If you find all of this rather confusing, then let's clear the air and condense your selection down into a few actionable steps.
5 Proven Strategies for Finding the Best Airfare Deals
Airfare can be a significant expense when planning a trip, but with the right strategies, you can save money on your flights if you take some time to do a little research.
In this section, we will share tips and tricks from frequent flyers on how to find the best deals on airfares to Bangkok.
From comparing prices to being flexible with your travel dates, we will show you how to save money and make the most of your travel budget.
Whether you're planning a weekend getaway or a long-term adventure, these strategies will help you find the cheapest flights and get the most value for your money.
And it doesn't matter if your a seasoned traveler or a first-time flyer, keep reading to learn how to save money on airfare and make your next trip more affordable.
Even after all the flights I have taken, I still find there is something new to learn every time I go through the process.
Here are 5 Tips to Find Cheap Airfares to Bangkok:
Book your flights well in advance, as last-minute bookings tend to be more expensive.
Compare prices from different airlines and travel agents to find the best deal.
Avoid traveling during peak tourist seasons, as airfare tends to be higher at these times.
Consider alternative airports and routes to reach your destination.
Sign up for email alerts from airlines and travel agents to be notified of special deals and discounts when they arise.

One of the most important things to keep in mind when searching for cheap airfare is to be flexible with your travel dates.
Many airlines offer lower prices for flights that depart during the week rather than on weekends, and for flights that depart early in the morning or late at night.
This is because these flights tend to be less popular and are more likely to have available seats. If you're able to adjust your travel schedule, you can save money on your airfare.
Advance Booking:
Generally airlines offer early bird discounts for passengers who book their flights several months in advance. This is because airlines want to fill their planes as early as possible and will often offer discounts to passengers who book early. By planning ahead, you can take advantage of these discounts and save money on your airfare.


Compare Prices:
Another effective strategy is to compare prices from different airlines and travel agents. There are many websites and apps that make it easy to compare prices from multiple airlines and travel agents. By comparing prices, you can find the best deals on airfare. Some popular sites are Google Flights, Kayak, Expedia, Skyscanner, and many more. Some airlines are much cheaper than others, so consider a budget airline to reduce costs.


Avoid Peak Seasons.
Christmas and New Year are peak seasons for visiting Thailand and flights are more expensive. You should also consider that the Thai New Year in April is also a peak travel period, as many Thais return home for the holidays.Typically airlines will segment their pricing into Peak, Shoulder and Off-Peak pricing bands, but it is not always clear, when these dates begin and end.

To a great extent, the peak seasons also correspond to the weather patterns and so for obvious reasons the Dry season in Thailand is more popular than the Rainy season.

For those of you that are not restricted on your travel dates or the duration of visit, consider starting your trip before the Christmas prices kick in and depart sometime mid January, when the shoulder season prices commence. This can easily be done, utilising the 30-day visa exemption category.


Alternative Airports:
Additionally, consider alternative airports and routes. Sometimes, flying into a nearby airport or routing through another country can be cheaper than flying directly to your destination.

This is because different airports have different prices for flights, and routing through another city can take advantage of lower prices for flights to that city.

As these types of flights take longer, involve a layover, they are generally less desirable and consequently are lower priced.

Also factor in any costs associated with travelling to the airport, particularly if you need an overnight hotel stay before flying.


Email Alerts:
Lastly, sign up for email alerts from airlines and travel agents to be notified of special deals and discounts. Many airlines and travel agents offer special deals and discounts to their email subscribers, so by signing up for these alerts, you can be the first to know about these deals and take advantage of them.

These are just a few tips and tricks to help you save money on airfare, and keep in mind that there is no magic formula to finding the cheapest prices.

By being flexible, planning ahead, comparing prices, and being aware of special deals and discounts, you can save money on your airfare and make your next trip more affordable.

With the overview covered, it is possible to see that the biggest factors in pricing is the date of travel, the choice of airline and then whether the flight is direct or has one or more stops.
Bargain Hunting: How to Find the Best Airfare Deals for Your Next Bangkok Trip
Choose the destination. Most long-haul flights are going to land in either Bangkok or Phuket.
This article focusses on finding cheap flights to Thailand, but feel free to use the tips to find cheap flights to any destination. The longer and more expensive the flight is, the more chance of being able to make substantial savings.
At least two months beforehand, start to plan and gather information, the later you leave it, the less chance of finding cheap flights.
Go to Google Flights and identify the cheapest dates to travel using the price graph feature.
Step 1 Find Cheap Travel Times
To find the cheapest periods to travel during the year:

Select the departure and arrival airport and a two-week travel window and select a preferred airline.
Select the Price Graph and note the cheapest dates in that period, scroll the window to the next period and again record the cheapest dates to travel.
Repeat until the full 12-months period is covered.
You will now have an idea of the cheap and expensive parts of the year and can move to more detailed planning.
Reset the travel dates to your preferred travel time. 
Reset the selector to choose All Airlines.
The prices will be shown for available flights and times, it will also show if the flight is non-stop or has more stops.
Step 2 Review the Travel Options
Review the flight times and prices suggested and select the options that works best for your situation.
A single person with lots of free time may find a having an intermediate stop an easy way to save money, but a family with children is more likely to find the direct option more convenient.
Who wants to be waiting around in an airport with tired children, after all?
Step 3 Making the Booking
The booking can be made directly with Google Flights, or you may have a preferred booking platform to take the next step.
I like to use Cheap O Flights to make my bookings, but you can also plug your preferred travel dates into Agoda.com, Orbitz, or Jetabroad and see what other options are provided.
At some point though, the law of diminishing returns kicks in and you should have a feel for what is the cheapest air ticket available for a certain period and no amount of additional research is going to improve on what you have already discovered.
Summary of How to Save Money on Airfare: Tips and Tricks from Frequent Flyers
In summary: although this article is about finding cheap flights to Thailand it is applicable much more widely and finding cheap flights can be a great way to save money on your travel expenses and make your trip more affordable.
So remember:
be flexible with your travel dates
book in advance
search multiple travel websites
sign up for airline email alerts
consider alternative airports or routes
are some of the most effective strategies that can be used to find the best cheap flights to Thailand.
Additionally:
use fare comparison websites,
set fare alerts,
use reward points or miles
check budget airlines
can also be helpful in finding the cheapest airfare.
With a bit of effort and some careful planning, you can find the best deals on airfares to Bangkok and make your travel more affordable regardless of your budget, purpose of travel, or demographic.
People Also Ask:
What are some strategies for finding cheap flights?


Use an online price scanner and ensure that you leave at least 6 weeks before your intended travel date.
How can alternative airports or routes affect the cost of airfare?


Alternative airports can be cheaper if they have lower landing charges, they may also be cheaper if they are placed further in the designated zone of travel.