Hua Hin Beach Resorts
Hua Hin beach resorts make a welcome break from the madness of Bangkok.
If you only have a few days free, there are some great places to stay in Hua Hin that will have you refreshed and relaxed in no time at all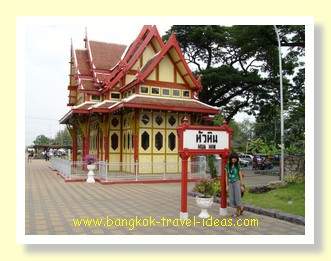 When thinking about visiting a Bangkok beach resort, then one of the first places that comes to mind is Hua Hin.
It is close enough to Bangkok to get away for a couple of days and there is a great choice of accommodation available.
Transportation is easy also.
You can take a car or bus to Hua Hin from Suvarnabhumi Airport or you can take the van from Bangkok.
If you are adventurous and have lots of time then there is also the train departing from Hua Lamphong railway station.
If you already have a hotel in Bangkok then the concierge will gladly arrange a car transfer for you.
Cape Nidra Hotel Hua Hin
Welcome to the Cape Nidra Hotel where you will find luxurious serviced apartments located in a picturesque seafront location, just ideal for that romantic escape.
Treat your special sweetheart to enjoy the fresh air of Hua Hin and relax in the lap of luxury.
The hotel is within walking distance of Hua Hin railway station and the night markets and not far from the Central Festival shopping mall, so you are not far from the action when you need to get out.
Book well ahead because even at these prices it will get booked out a peak periods.
I have not stayed at this resort so stop short of recommending it because I don't have the direct experience of staying here.
Read the traveller reviews to get a feel for whether is is what you are looking for in a Hua Hin Beach Resort.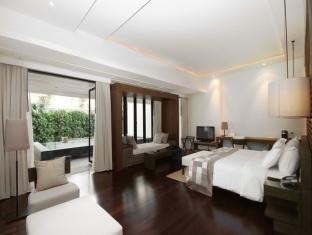 Cape Nidra Hua Hin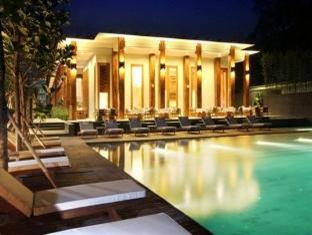 Cape Nidra Hua Hin
rates per night from
USD $275  
Centara Grand Beach Resort Hua Hin
Welcome to the Centara Grand Beach Resort and Villas where you will be enchanted by its colonial architecture and central location. 
Located right on Hua Hin beach, this resort has a choice of 294 rooms and 42 villas each fitted with 5- star amenities and was known formerly as the Railway Hotel.
Trains run frequently from Bangkok Hualamphong railway station to Hua Hin, or you can very easily grab a van from Bangkok.
The hotel is an easy 10-minute walk from the Hua Hin train station if you fancy some exercise; if not then grap a tuk-tuk to deliver you in style.
This property has direct access to the Hua Hin beach as well as having its own swimming pool and makes a great first or second honeymoon destination.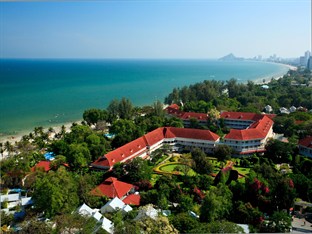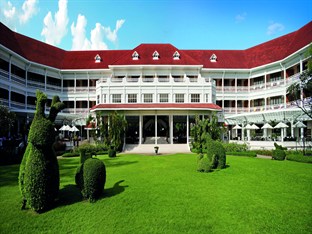 rates per night from
USD $222  
Hilton Hua Hin Resort and Spa
Also located right on the beach in downtown Hua Hin, this property has all the facilities you expect from a large chain hotel.
Rooms come with either an ocean view or a gulf view. but whichever you choose you are sure to have a scenic lookout as you watch the fishing boats from the expansive balcony area.
Breakfast is served on the terrace or indoors, the choice is yours and there is a plentiful variety of food on display or cooked to your order.
During the day you can relax on the well manicured lawns overlooking the beach and pool areas, or take a swim up to the wet bar and get a refreshing drink
Children will love the water slides and pool areas.
Located close to the night market and many bars and restaurants makes this one of the best Hua Hin beach resorts.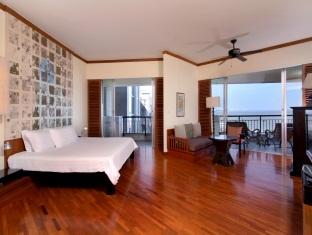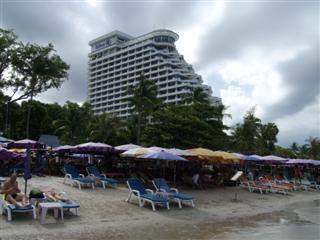 rates per night from
USD $174  
Things to do in Hua Hin
These centrally located Hua Hin Beach Resorts are only minutes away from the attractions of Hua Hin and put you within walking distance of the shops and night life.
Just a short walk away are the Hua Hin night markets or by day be adventurous and explore the Hua Hin floating markets, located just out of town.
If you like shopping for gifts then the Cicada Night market towards Khao Takieb is worth a visit as they do have some nice and unique crafts for sale.
Just grab a tuk-tuk outside your hotel for around 150 Baht and you will be there in no time.
Don't forget that there are amazing golf courses right on your doorstep.