Leave Hua Hin Day 8
Today it was time to leave Hua Hin and go back to Bangkok.
We checked out at 10:00am, said goodbye to the amazing Hua Hin beaches and set off and around noon.
Leave Hua Hin for Bangkok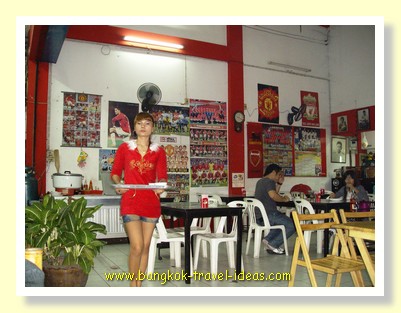 After a driving a short while we stopped to get petrol and have some lunch.
The drive home was uneventful but took 4 hours because of some really heavy traffic as we came into Bangkok and we just sat in a traffic jam for ages and ages.
Mostly the traffic was banked back because vehicles could not leave the highway. Boy was I glad to be out of that traffic jam.
In the evening we walked across the road to the noodle shop and ate Pad Kapow Gai with a Chang beer for a total of 115 Baht.
Fuel/Transport 850 Baht
Food and Drink 250 Baht
---
If you are interested in staying at Hua Hin or Cha Am you can review this link to Hua Hin Hotels or you can read more of my Hua Hin holiday blog below and go back and revisit any of the days.

Hua Hin Relaxation - Day 6 and 7
A holiday is meant for relaxing and it is good to have some time out and take it easy.
Everything comes to an end and ultimately it means returning to Bangkok.

Bangkok Seacon Square- Day 9
Soon I will meet up with an old friend and go for a Christmas dinner of seafood dinner in a restaurant near to Seacon Square.
Christmas Day in Bangkok - Day 10
Is Christmas Day in Bangkok any different to your Christmas Day?

Nakhon Ratchasima - Day 11 to 14
Travel to the central town of Nakhon Ratchasima and visit the close by attractions of Phimai and Khao Yai National Park; wander the narrow streets or take a ride in an old style sarm-lor.