Travel Insurance
Travel insurance should always be taken out when booking Bangkok travel.
If booking through a travel agent you may be given an option of taking this out as part of your holiday package deal, but this may not be the cheapest option.
Travel Insurance 
If it is included from your credit card provider because you purchased your travel with your credit card, then make sure that you read what you are covered for.
Travel insurance is a "MUST HAVE" when travelling overseas and well worth the cost.
If you are travelling as part of your job, then your employer should have an appropriate policy, check with your Manager or Finance Department before you depart.
Make sure you have the emergency contact details available just in case something happens and you need to start a claim whilst overseas.
Don't skimp on the expense of travel insurance and if you feel that you can't afford the premium, then you really can't afford to go on the trip.
Insurance for travel provides you with peace of mind.
Trust me on this, there are just so many things that can go wrong, and anything related to your health can turn out to be very expensive indeed.
What can go wrong?
Check out the list below that I started to compile.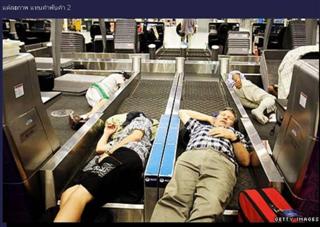 The amount that it costs to protect yourself against many of the common things that can go wrong is very small, compared to what you would have to pay if you are not insured.
Insurance for travel policies vary in what they cover, so you need to select a policy appropriate for your circumstances, but briefly you will generally be covered for losses or additional costs, up to the insured value, that are due to:
Inability to take the trip, due to your illness or death of a family member
Loss of personal possessions, theft, loss or delay of luggage in transit.
Medical costs and hospitalisation/evacuation
You can take out insurance for travel that just covers the period of your travel dates or there is an annual travel insurance policy that covers multiple trips; the so called multi-trip insurance.
The premium will depend on the level of cover you select and the travel region and also the duration of your trip.
I always buy my travel and medical insurance online from 1 Cover travel insurance as they have great rates.
Check their prices now.
I have never had to make a claim and I hope that continues, however it gives me great peace of mind to know that I am covered for many potential mishaps and can enjoy travelling so much more knowing this.
If you are an Australian resident and planning to travel to Bangkok then get an instant Online Insurance Quote below.
In fact if you are an Australian resident travelling locally or even a visitor to Australia, then there are policies available for you.
Read more about Travel and Medical insurance and why it is important.
Update September 2010. Whilst travelling on business to China, my suitcase was lost after being checked in at the airport. It just never turned up on my arrival in Shanghai and there is nothing like that sinking feeling as everyone else collects their baggage and the electronic board flashes "last bag".
If you would like to know what happens when your baggage is lost, who pays what and how you can make an insurance claim, then go to this page to learn about lost baggage.
Photographs courtesy of AP.

Udate November 2010. Hundreds of travellers on Virgin Blue and Qantas flights were stranded in Australia as flights were cancelled due to the huge ash cloud from the volcanic eruption in Indonesia.
Udate December 2010. Thousands of tourists stranded at Heathrow Airport and other European airports as days of freezing snow and ice paralysed the region. 12 people from Europe did not make it to the Centara Grand Hotel, Ao Nang for their planned vacation of sun and sea. I know, because they were missing from the transfer boat.
Udate January 2011. More than 2500 travellers on Virgin Blue and Jetstar flights were stranded in Australia as flights were cancelled due to the huge ash cloud from Indonesia's most active volcanic. Passengers in Bali were left stranded for days.
Parts of the US, including Washington DC, Atlanta, Philadelphia, New York city and Boston affected by severe winter storms.
Udate February 2011. Cairo, Egypt - Violence and political demonstrations cause significant disruption to travel plans for thousands of passengers.
Queensland, Australia - Tropical Cyclone Yasi devastates Dunk Island and surrounding areas and follows on from severe storms and flash flooding across significant areas of the State with a total damage bill exceeding 5 billion dollars.
Christchurch, New Zealand rocked by 6.3 earthquake causing major damage and loss of life.
Udate March 2011. NE Japan hit by strong earthquake and tsunami causing widespread damage including to two nuclear reactors.
Udate May 2011. Numerous flights cancelled over Northern England and more than 700 flights cancelled over Germany due to the volcanic ash cloud coming from the Grimsvotn volcano in Iceland.
Udate June 2011. Qantas cancels flights to New Zealand and Tasmania due to the eruption of the Puyehue volcano in Chile as an enormous cloud of ash covered the area. Luckily I was delayed for 1 hour at the Gold Coast airport returning to Sydney, but passengers to New Zealand were not so lucky.
For the second time in a month the ash cloud affects domestic and international flights landing at Sydney, Melbourne and Adelaide with thousands of passengers affected due to flight cancellations over a two day period.
Cancellations for flights between Australia and New Zealand continued right up until the end of the month as the dust cloud kept flights out of the air.
Udate September 2011. Severe flooding hit areas of Bangkok during September and October.
Udate October 2011. In an unfortunate case still under investigation, a young Australian teenager was electrocuted in Bali whilst celebrating the end of the school year.
A young nurse suffered brain damage and a promising footballer died after consuming the drink "Arak" in Bali that contained Methanol.
Newslines report that upto 30 people, including some tourists, have been killed over the past two years from consuming affected batches of liquor.
You can't control the weather or the political environment, all you can control is your risk.
Visit 1 Cover travel insurance to see how affordable it is to have your own travel and medical insurance.
By the way I am not an insurance agent and you should read the Product Disclosure Statement before purchasing a travel insurance policy to become familiar with what is covered and what is not covered.
It is your decision whether you purchase a policy or not.