Learn to Speak Thai
If you want to learn to speak Thai and you live in a large city there are sure to be places that hold Thai lessons in your area.
Adult education classes are often run to teach foreign languages and the Thai language is one of the most popular choices. Often lessons these are held twice a week for a semester and then you can enrol again.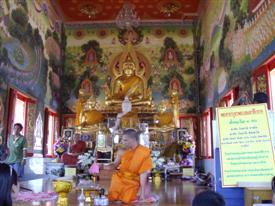 If you like learning in a group, then this may be a good option for you. Check out your local newspaper or evening college for details.
If you are planning to come and live in Thailand for a period you can join one of the many Thai language schools that run classes for foreigners.
Here you can get together and learn to speak and read Thai in a classroom environment. These can be great places to meet new friends.
It is not just English speaking people that want to study Thai, there are Singaporeans, Chinese and Europeans and in fact all nationalities will be represented if you go to one of the Bangkok Thai language schools.
Speak Thai at Language School
If you do decide to learn Thai at a language school then you will also be eligible for a Thai Student Visa. This will allow you to stay in Thailand for a year whilst you study and the visa is renewable year by year.
In the past some people have abused this educational visa system, so now you have to meet minimum attendance requirements and your comprehension of the Thai language could also be tested as part of the visa renewal process.
A more expensive option is to choose "private lessons".
One on one tuition means you get individual attention and the course can be adapted to your needs.
Again this can be organised through a language school or personal recommendation. These private lessons are a great option to learn Thai, once you have built up your knowledge of Thai words and phrases and you have developed a reasonable Thai vocabulary.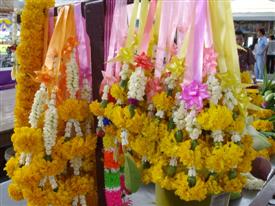 One way you could learn Thai, would be to just hang about with Thai people and perhaps you would pick it up by the absorption method.
Some people have learned by watching cartoons.
Anything is possible I suppose. But this method is not going to give you an understanding of Thai grammar and goodness only knows the extent of your vocabulary if you just learned from watching "Tom and Jerry" shows.
Another way to get educated about Thai words and phrases is to take one of the home study courses.
With the advent of electronic media, you can find Thai language education programs on CD or DVD or packs of audio files.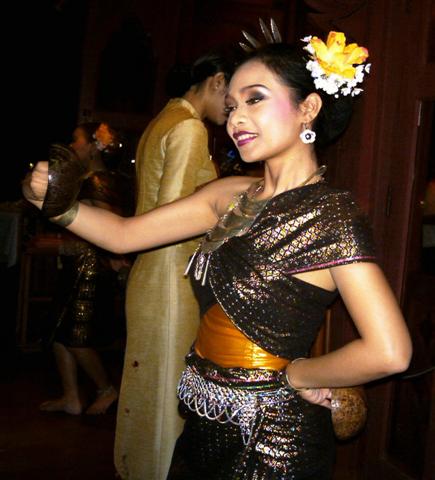 These forms of learning are suited to people who are self-motivated and don't need to be in a classroom environment to learn effectively.
The advantage of learning Thai this way is that you don't need to travel to classes or have that rigid routine associated with structured lessons.
Learning Thai at home is also great for those people who have a dislike for teachers or even those that hated school as a child.
Most good Thai language packages come with a mix of audio files with Thai words and phrases as well as written text that you can print out and even flash cards that can be used to improve your memory.
If you want to be able to speak Thai, as well as read and write in the Thai language then these electronic courses take you through the learning process.
In as little as one hour a day you can gradually build up your vocabulary of Thai words and phrases and start to expand your knowledge of spoken Thai.
In this way it is really easy to learn to speak Thai and your confidence builds day by day.
Can't wait to get started?
Then go straight away to Hi Speed Thai.
More interesting and timeless articles about learning Thai
7 Reasons to Learn the Thai Language
Want to retire to Thailand, looking for job opportunities in Bangkok, want to talk to your new Thai girl or just want to amaze your friends that you can speak Thai? Learn some Thai, it is great for ordering that Beef Mussaman curry down at the Thai takeaway.

How to learn Thai phrases
Get tips and tricks that help you remember some key Thai phrases. Want to know how to learn some great Thai phrases?

Is learning the Thai language difficult?
Explore the myths about the Thai language and see just how difficult it really is. If I can do it then anyone can.

How can I study Thai?
What options are there for studying Thai.? Do I need a Thai dictionary, can I do it on the internet, and do I have to go back to school?
These questions and more all answered here.

Why do you want to enrol in a Thai language programme?
What drives you? What is your motivation? You need to fathom out for yourself the reason for wanting to enrol in a Thai language programme